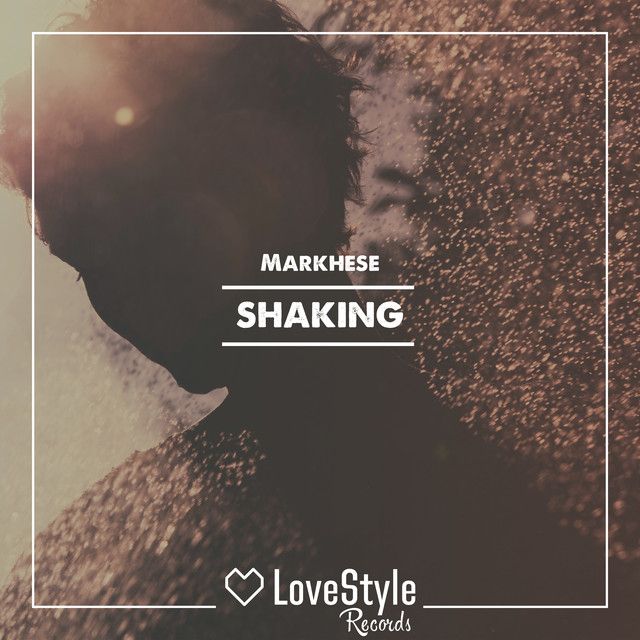 Markhese - Shaking
London based DJ and producer Markhese, originally hailing from the depths of Italy, is no outsider to the world of Dance music. Obtaining support from the likes of: Moguai, Yves V, Fedde Le Grand and many more, he's certainly making his way onto the scene with his latest release 'Shaking', released on Hungarian powerhouse label LoveStyle Records. Alongside his respective producing career, Markheseis jet-setting to many locations around the world, playing at the most anticipated festivals, such as Ultra Europe in Croatia and Space One in China, just to name a few, and prodigious nightclubs comprising ofMambo Café in Ibiza and Ministry of Sound in London.

'Shaking' implements the anticipation and the vibes for Summer, with its memorable hook of arpeggiated synths and modulated vocals with catchy lyrics, accompanied by the lush pianos that doubtlessly make it go down well in a festival environment. The apprehension of the build-up, leads to a lively and fierce 'hands in the air' drop, with luxurious vocal chops harmonizing with the chords which are driven by the dynamic drums and bass that rumbles beneath.
'Shaking' is out now on LoveStyle Records, so make sure you grab your copy of this audio translation of ecstasy!
Available Now
https://lovestyle.fanlink.to/shaking
Markhese Online
http://www.markhese.com
https://www.facebook.com/markheseofficial
https://soundcloud.com/markheseofficial
https://www.instagram.com/markhese
LoveStyle Records Online
http://lovestylerecords.com
https://www.facebook.com/lovestylerecords
https://twitter.com/LoveStyleRec
https://soundcloud.com/lovestylerecords
https://www.instagram.com/lovestylerecords