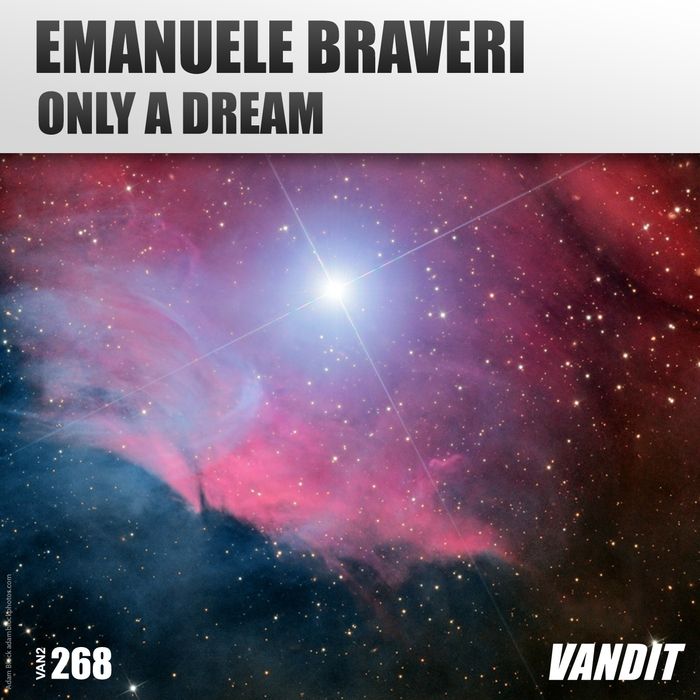 Emanuele Braveri - Only A Dream
Trance with a distinct undertone of house is the medicine that Italian talent Emanuele Braveri's made his name supplying. The Veneto-based producer has now been plying his inimitable brand of electronic music to ever-greater acclaim over the last five years. And in that vein, 'Only A Dream' – his latest studio creation – is what's brought him to VANDIT's door for the first time.
As May gives way to June, inevitably we're all letting some tunes of – let's say – a more 'reclined' nature filter into our playlists. Sitting very much at that cooler end of the genre's spectrum, that personifies the pacific nature of 'Only A Dream' through & through.
It's housey drums, lively percussion, hats & rhythmic double claps set the track on its tonal path. Deep bass drops and cyanic note melodies shimmer in its middle distance, before the track's longer held pad harmonies push its Celsius higher still. With every element working in perfect harmony (yet each forming its own type of magic) 'Only A Dream' is trance heard through the prism of summer. You can pick it up through download stores or listen via Spotify from today: https://www.beatport.com/release/only-a-dream-extended/2011488
Tracklist:
01: Emanuele Braveri – Only A Dream (Original Mix)
www.facebook.com/EmanueleBraveri
www.vandit.com
www.soundcloud.com/vanditrecords
www.adamblockphotos.com