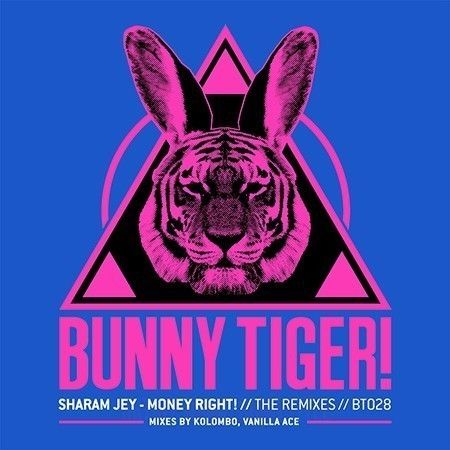 Sharam Jey – Money Right (The Remixes)
Bunny Tiger tracks are so instantly clubfriendly and playable that their philosophy was always to stick to the strong originals and go without any remix commissioning. But when some of their best buddies came up with their remix ideas for their favourite Bunny Tiger tracks, they just had to give into our enthusiasm.
Remix package number one presents two fresh takes on Bunny Tiger's very first release, Sharam Jey's 'Money Right', which earned our label a triumphant start.
The first remix comes from the hands of the superb Belgian DJ and producer Kolombo. Living up to his reputation as one of the most prolific names in the Nu Disco/Deep House game, he spices up the track with an irresistible funky touch.
London's Vanilla Ace is the second remix partner in crime. With a string of successful releases on labels such as Toolroom, Moda and MoS, the London native gives 'Money Right' his distinctive trademark blend of House and Disco elements.
Sharam Jey – Money Right (The Remixes) is officially out from today on Beatport and all other online music retailers.
www.youtube.com/watch?v=GO9TS0VA4iw
www.youtube.com/watch?v=LK4k34-6Nos
www.bunnytiger.de
www.sharamjey.com