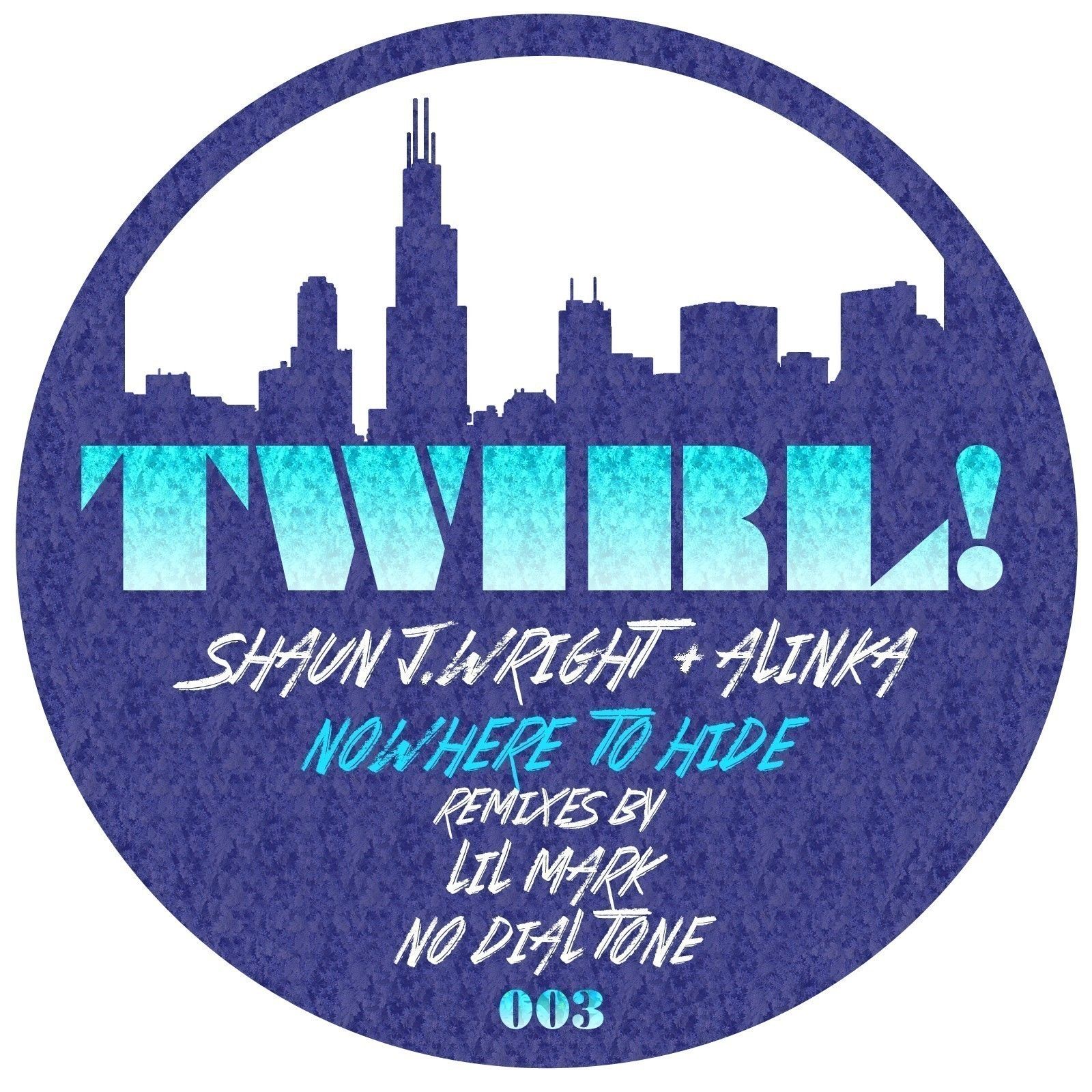 Shaun J. Wright & Alinka – Nowhere To Hide
The Twirl imprint kicks off 2015 with more fresh material from label founders Shaun J Wright & Alinka, who offer up 'Nowhere To Hide' backed with Lil Mark and No Dial Tone remixes.
Shaun J Wright & Alinka launched their Twirl imprint in October of 2014 following a string of events under the same name in their hometown of Chicago. Since its launch Twirl and its founders have picked up support from an array of hard-hitting names such as BBC Radio 1's Heidi, Art Department's Kenny Glasgow, Groove Armada and Ralph Lawson to name but a few.
Opening things up is the original mix of 'Nowhere To Hide' which sees the duo fuse rolling percussion with acidic synth licks and a stab-led bass hook, while Wright's charming vocal lines add the infectious, hooky feel to the composition these two have become known for.
First up on remix duties is Kolour Recordings artist Lil Mark who reshapes the original number with his classic house twist. Lil Mark retains a similar aesthetic to the original with Wright's vocal lines remaining prominent throughout, but adds a more upfront feel with the percussive elements and chuggy bass groove.
Norway's No Dial Tone then round off the package with their take on 'Nowhere To Hide' stripping back the vibe with a more dub-tinged feel, bringing a raw stab sequence and crunchy distorted drums into the limelight alongside resonant bass hits and sporadic vocal chops, completing the package brilliantly.
Shaun J Wright & Alinka's 'Nowhere To Hide' is out on Twirl 2nd February 2015.