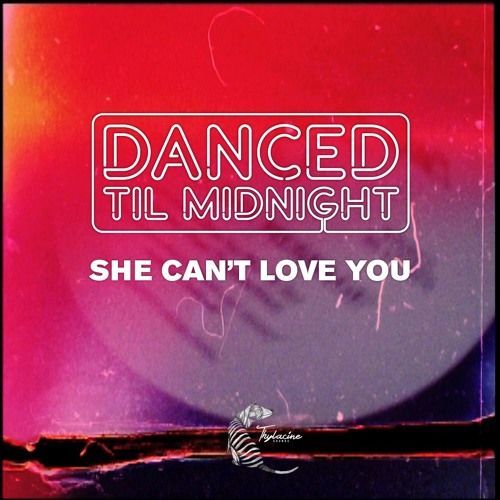 Danced Til Midnight - She Can't Love You (Remixes)
Acclaimed London-based outfit Danced Til Midnight revisits their recent single "She Can't Love You" with a potent deep house remix by Kenny Summit and a stunning new version from the band. Led by producer and DJ Andy Anderson, Danced Til Midnight embark on a musical mission to create something truly unique: electronic sun-drenched grooves with clear undertones of eras gone past. "She Can't Love You" delivers on the promise with smooth, soulful vocals from Iljeoma and timeless, top notch production and instrumentation.
This latest single on Thylacine Sounds opens with a deep and funky remix of "She Can't Love You" from Los Angeles's Kenny Summit(Good For You Records). Kenny transforms the original with hypnotic sub-bass, phased staccato chords, and an insistent, crisp rhythm track. Iljeoma's vocals are given a far-away spaciness, beckoning listeners to the dance floor with a beguiling tone. The b-side presents Danced Til Midnight's own Acoustic Version, featuring the legendary Danny Thompson on bass guitar. The tune takes on a classic vibe, suitable for soundtracking a tense movie scene between two lovers who also happen to be secret agents for opposing sides. These two very different mixes show the strength of the original song, with its beautiful, haunting melody and evocative lyrics. Danced Til Midnightsatisfies once again.
Label and Artist Links:
www.facebook.com/Thylacinesounds
www.soundcloud.com/dancedtilmidnight