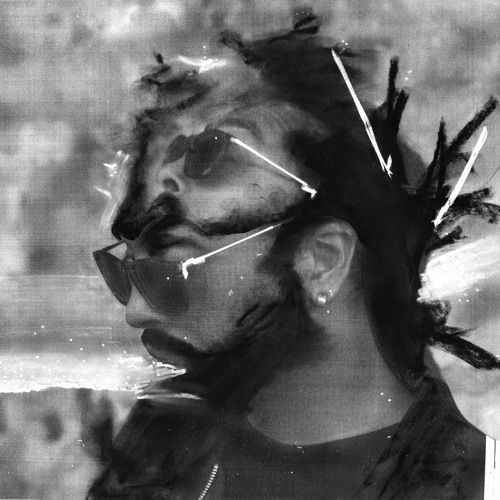 Kid Fiction - She
Kid Fiction today unveils the third enthralling cut from debut self-titled EP out May 2nd.

Stringed together with sporadic vocal elements and metronomic percussion, 'She' showcases Kid Fiction's array of finely tuned, lo-fi, electronic vibes, culminating in an uplifting electro-pop jam.

Finding influence from all corners, the sonic architect pulls from the darker shades and heavy electronics of the UK underground to lush melodic soundscapes, soulful pop aesthetics, and the rowdy polyrhythms of his Afro-Caribbean roots.

After two decades of musical experimentation, Kid Fiction is releasing his first body of work with the collection of sprawling trans-genre electronic music already receiving fans from key champions. His debut track 'Damn 3,000ft', struck a chord with the industry, tipping the producer for success with an add on triple j unearthed and praise from the likes of Indie Shuffle and XLR8R. Follow up track 'Silence is Golden' garnered fans fromAcid Stag, KALTBLUT and Stereofox and was added to Double J and KCSS in California, the idiosyncratic producer also oversold his Sydney launch, playing to a room full of fans chanting his lyrics.

Honing his sound playing in various bands and formats, the auspicious producer has accumulated sets at Yours & Owls Festival, Vivid Live, Listen Out and Peats Ridge Festival.
'She' firmly establishes Fiction's beautifully nuanced electronics, an insight of what's to come from his debut EP.

KID FICTION
'She'
OUT NOW

KID FICTION EP TOUR
Sat May 19th – SYDNEY
Double Headliner with Demon Days @ The Botany View Hotel
Sat May 27th – SYDNEY
Our Warehouse Party (Inner-City Warehouse)
Sat June 5th – CAIRNS
Salt House, Cairns w. Klue
Sun June 6th – CAIRNS
Salt House, Cairns w. Klue
Fri June 11th – ADELAIDE
Paper Garden presents Kid Fiction @ Ancient World, Adelaide