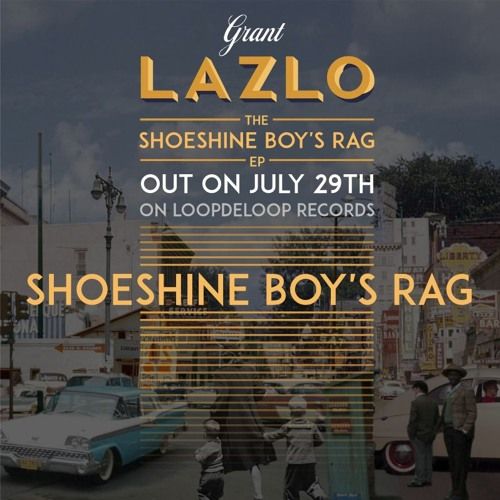 Grant Lazlo - Shoeshine Boy's Rag EP
French electronic music producer, Grant Lazlo is releasing his 'Shoeshine Boy's Rag' EP through Loop de Loop Records on 29th July.

This three-track EP is a blend of Lazlo's signature 'electro coated vintage sounds' perfectly tailored for clubs and festivals. This is flamboyant dance music with added sparkle and flare.

Things kick off with the title track Shoeshine Boy's Rag, leading with a minimal house, almost tribal beat it opens out to a more vintage electro sound of syncopated vocal shots.

Track two Mille Miglia opens with a lyrical downtempo jazz feel before the bass riff builds into a drum'n'bassy vibe.

The final track, aptly named In The End is a real driving tune… blending catchy minimal vocals with a punchy deep house beat, and a subby 'heart beat' bass which builds under radiating synthy pads.
Lazlo is no stranger to playing live, his superfunky sets are a journey through music history, crisscrossing genres to combine electro, soul, jazz, reggae, funk and blues. The EP comes off the back of three storming sets at Glastonbury, Fusion Festival and GIVE! He will also play later this summer at 3000grad festival, and Human Evolution Festival.

Lazlo recently signed to Loop De Loop Records, also home to underground dance music band, The Egg. This will be the first in a series of releases planned for 2016.