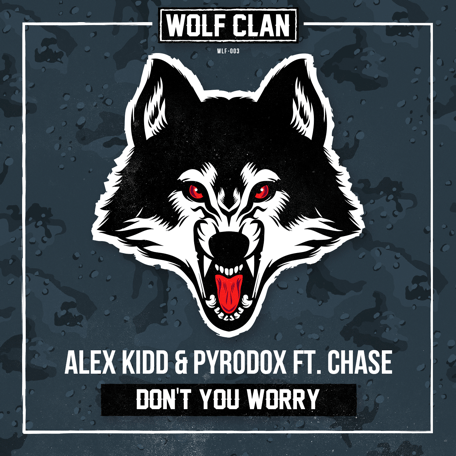 Alex Kidd & Pyrodox ft. Chase - Don't You Worry
One of the industry's biggest contributors, Alex Kidd has gained a huge following worldwide with multiple performances at Electric Daisy Carnival Las Vegas, Tomorrowland in Belgium, as well as his own multi-genre festival based in the UK, Kiddstock Beach Festival. From winning awards to touring Asia , Australia, and North America, his passion and energy on stage can be heard across his genre bending music releases and his boundary pushing live sets.
With Hardstyle deep in his roots, Kidd has been exploring a new sound, fusing together a mixture of many influences. From Trap to Reggae, and everything in between, all polished with a flair for the harder sounds. Together with Pyrodox featuring Chase, Alex Kidd has released "Don't You Worry" out today on Wolf Clan Records, which is part of the almighty Dirty Workz family. "Don't You Worry" showcases Kidd's production skills as well his signature energetic style and sound.

With the preview published on DirtyWorkz YouTube channel already surpassing 12,000 plays in the first few days, we are excited to share with you the release and official music video for "Don't You Worry". The music video reflects the contrasting nature between soundscapes and the search for music from deep within your soul, uniting two worlds apart.