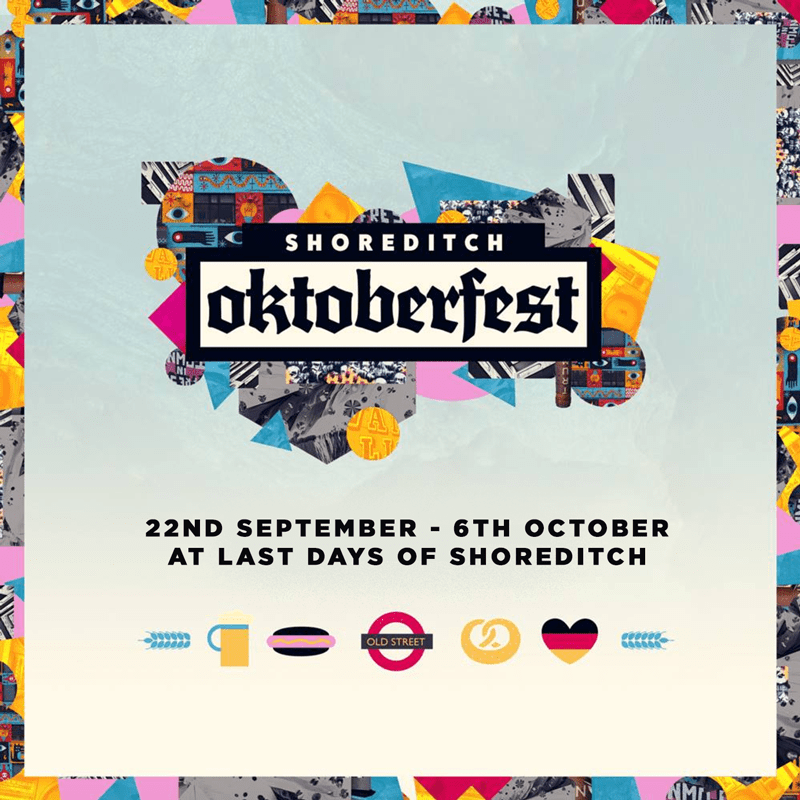 Shoreditch Oktoberfest details announced…
The Shoreditch "Anti-Oktoberfest" with German break-dancers, Hasselhoff karaoke and Bratwurst eating challenges takes over Last Days of Shoreditch venue.

Shoreditch Oktoberfest
22nd September – 6th October
At Last Days of Shoreditch, 288 Old St, London EC1V 9LA

'Shoreditch Oktoberfest' arrives in London this Autumn promising to be an alternative and immersive take on the traditional Bavarian beer festival. Positioning itself as the "anti-oktoberfest" organisers say "it will be jam-packed full of games for grown-ups, live entertainment, crowd-interaction and challenges like a Bratwurst eating competition. If you're looking for a traditional 5-hour sit-down sipping Weiss Beir – this isn't for you".

Taking place at the timber-clad Last Days of Shoreditch venue – naturally forming the perfect Bavarian setting – in the heart of East London, the event will run on several dates between Friday 22nd September and 6th October. "An array of custom-made décor, cutting-edge production and alpine backdrops will make it a spectacular, fully-immersive experience".

Entertainment comes in the form of Bavarian break-dancers, street magicians, a David Hasslehoff Karaoke session and the event is hosted by German 'comedian' Herr Kuntz Wankmüller. Traditionalists will also be catered for "There'll be a few traditional elements, like a live Oompah band, but they'll be playing hits we deem to be right for Shoreditch Oktoberfest!"

With the Friday 22nd September and Saturday 23rd September dates already sold out, book your tickets today.