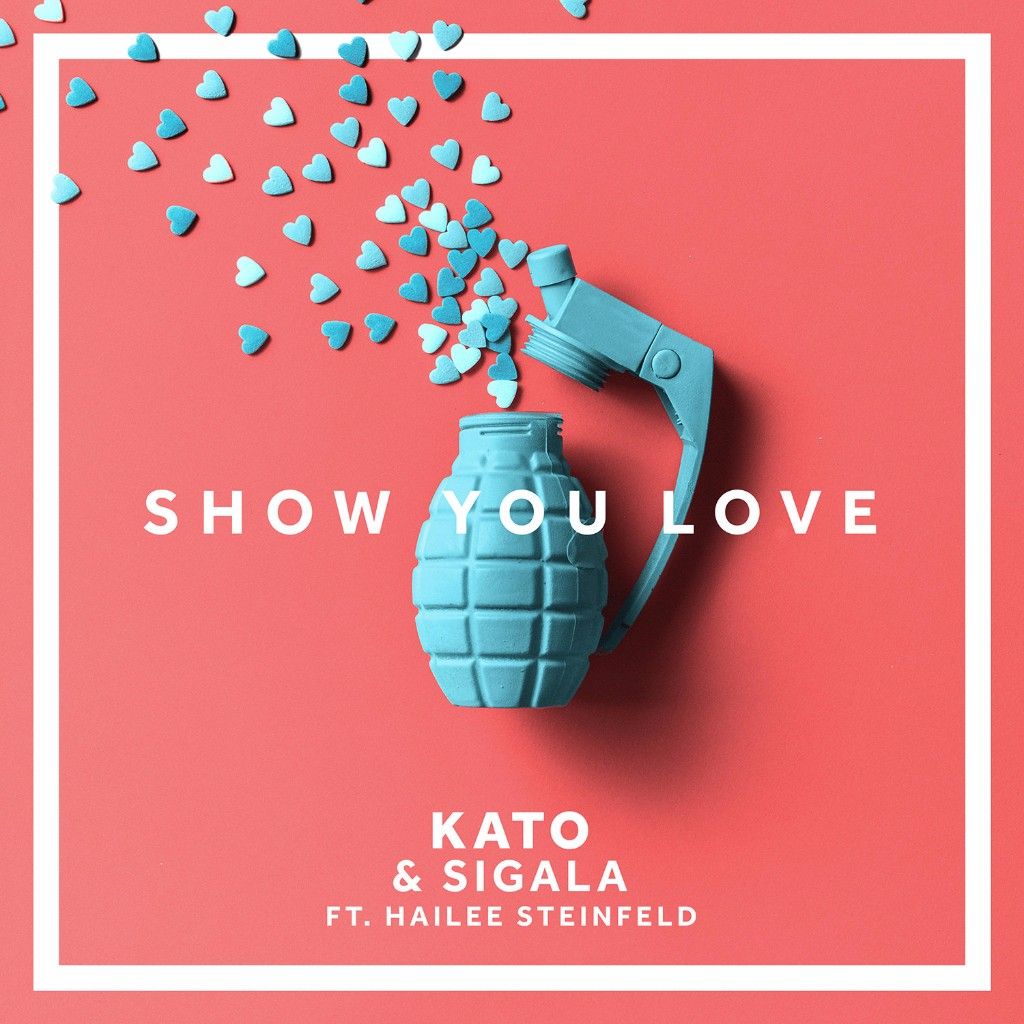 KATO & Sigala ft. Hailee Steinfeld - Show You Love
Platinum-selling Danish DJ and producer Kato has joined forces with British hitmaker Sigala for their new single 'Show You Love' feat. Hailee Steinfeld.

'Show You Love' is a strong display of the dynamic musical connection between Kato and Sigala. The vibrant track flaunts punchy piano chords and tinkling xylophone patterns, whilst Hailee gives a soaring vocal performance. "Hailee is the secret spice that makes the track come together. Her charismatic pop vocal fits perfectly with the single's house sound, making it something in between." – Kato

Kato received commercial success with his hit single 'Turn the Lights Off'. The track has amassed over 15 million Spotify plays and was included in numerous Top 10 charts across Russia and Scandinavia – 'Turn the Lights Off' also gained a double platinum certification from its streaming sales in Sweden. The infectious hit paved the way for Kato's debut album 'Discolized' and its follow-up 'Discolized 2.0'. Both records are extensive displays of his cleverly-crafted sound. The three leading singles from 'Discolized', including 'Turn the Lights Off', all received platinum and gold certifications, whilst 'Discolized 2.0' received gold status. A leading light in the Danish dance world, Kato has sold over 40,000 albums to date and has over 40 platinum and gold certifications to his name.

Kato has teamed up with British DJ and producer Sigala who launched his career with debut single 'Easy Love', which topped the UK Official Singles chart. The #1 track remained a permanent fixture in the chart for 41 weeks and gained platinum status, fuelling the rapid rise of Sigala in the mainstream. He has since collaborated with the likes of DJ Fresh, John Newman, Nile Rodgers and Craig David.

'Show You Love' features vocals from Hailee Steinfield, who is known for her efforts onscreen starring alongside Hollywood's finest actors, including Rebel Wilson and Samuel L Jackson. Steinfeld launched her music career after starring in Taylor Swift's Grammy award-winning video for 'Bad Blood' in 2015. Her debut single 'Love Myself' amassed over 235 million Spotify streams and earned her gold and platinum certifications. Steinfeld went on to release her 'Haiz' EP and later joined forces with Grey on their platinum-selling single, 'Starving' featuring Zedd. These combined efforts have cemented Hailee's position as an international pop star.

Already armed with massive chart hits in his native Denmark and across Scandinavia, Kato is ready to match this success in the UK. 'Show Your Love' is set to build on the achievements surrounding his previous singles and will launch the Danish DJ as an international artist to watch.