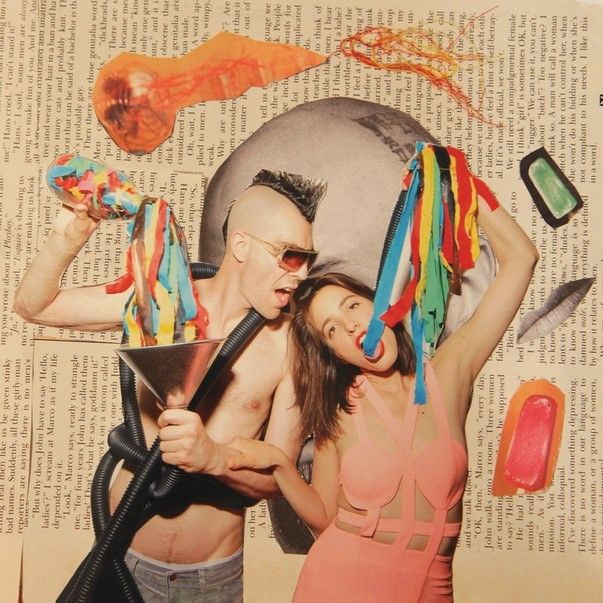 Hank & Cupcakes - Shut Up
Hank & Cupcakes reveal their new video for "Shut Up." The video was shot in the shower of their hotel room in Tulsa OK while on tour. This is yet another video in the string of videos shot & directed by Hank & Cupcakes themselves (see others here: Cocaina, Relax, Bat Your Eyelids). The video showcases the bands endless creativity and ingenuity using just one camera and…themselves. In celebration of the video's release, the band played a special headline show to hundreds in their home base of NYC at Brooklyn Bowl last Friday. This show is just one of many shows on their world wide year long tour in support of sophomore album Ca$h 4 Gold.
Flush with simmering sexuality and irresistible dance pulse, Hank & Cupcakes are everything you would not expect them to be. Named in reference to notorious Charles 'Hank' Bukowski and one of his lovers 'Cupcakes', this Brooklyn based duo by way of Tel Aviv Israel & Melbourne Australia are the coalescence of rock without guitars and pop without synthesizers.
Hailed by MTV as a "Fresh new artist with an infectious blend of electro pop goodness" by Paste Magazine as "Irresistibly Danceable" and as having a "Funky Fresh Sound" by the New York Post, the powerful duo are now honing their explosive live performances in front of audiences as they tour the country in support of their second studio album Ca$h 4 Gold.