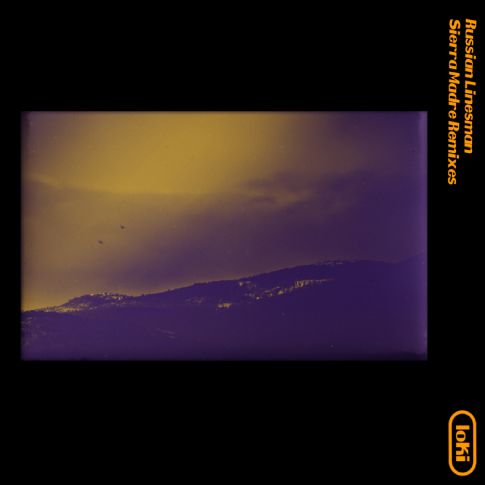 Russian Linesman - Sierra Madre Remixes
The Russian Linesman has become a somewhat cult figure over the past eleven years, mastering a distinctive musical fusion of electronic and organic instrumentation in his own unique experimental style. This highly creative journey has led to him being termed a "modern day composer" and seen him cross paths with mavericks such as James Holden, Nathan Fake, Ryan Davis, Applescal and Laurent Garnier, along the way.
'Sierra Madre' is the 4th and final instalment, in a sequence of remix EPs that have been appearing throughout 2018. They all flow from the Russian Linesman's remarkable original series of 7-track EPs (titled 'The Eysenck Suites I-IV') that were released throughout the previous year, based on a conceptual exploration of the psychological theories of Hans Eysenck and the emotions that they encompass – a project that has been endorsed by the British Psychological Society: http://thepsychologist.bps.org.uk/finding-melancholic-balance
This highly ambitious 2018 remix project features a carefully selected array of highly talented visionaries, giving them unrestricted artistic freedom to interpret the Russian Linesman's multi-faceted musical adventures. Each Remix EP features seven distinctive treatments focused on one of 'The Eysenck Suites I-IV' finest moments. 'Sierra Madre' (taken from 'The Eysenck Suite IV – Phlegmatic') receives a wonderfully diverse set of remix treatments here.
Suite IV: https://open.spotify.com/album/3xR3KkqXnVE2MMHqZ6x9hr
These 'Sierra Madre' remixes span gorgeous, floating melodic beauty from Somfay; glitchy soundtrack synthetics courtesy of Sun Glitters; Daar's perfect head-nodding beats, alongside Dimer Ynni's deeply delicious groove experimentation; heartfelt, hypnotic majesty from Ocean Lost; a journey into the dub echo chamber from the Russian Linesman himself; and James Yorkson's epic beatless soundscape finale.
The Russian Linesman has now gone to ground in his studio putting the finishing touches to an exciting new original project that will be revealed early in 2019.
The original EPs and first 3 remix EPs can be heard here: https://open.spotify.com/user/russianlinesman/playlist/2TUdUqcA9d59WBr36…
The Russian Linesmanalso now hosts a monthly radio showon Bloop London, playing a multifarious mix of his favourite music from the past, present and future: http://blooplondon.com/shows/russian-linesman/
Further Info:
www.twitter.com/russianlinesman
www.soundcloud.com/russianlinesman
www.facebook.com/Russian-Linesman-42077279998/
www.residentadvisor.net/dj/russianlinesman
www.beatport.com/label/loki-recordings/15992
www.discogs.com/artist/447757-Russian-Linesman
https://www.mixcloud.com/russianlinesman/
https://russianlinesman.bandcamp.com/
https://open.spotify.com/user/russianlinesman/playlist/2TUdUqcA9d59WBr36…