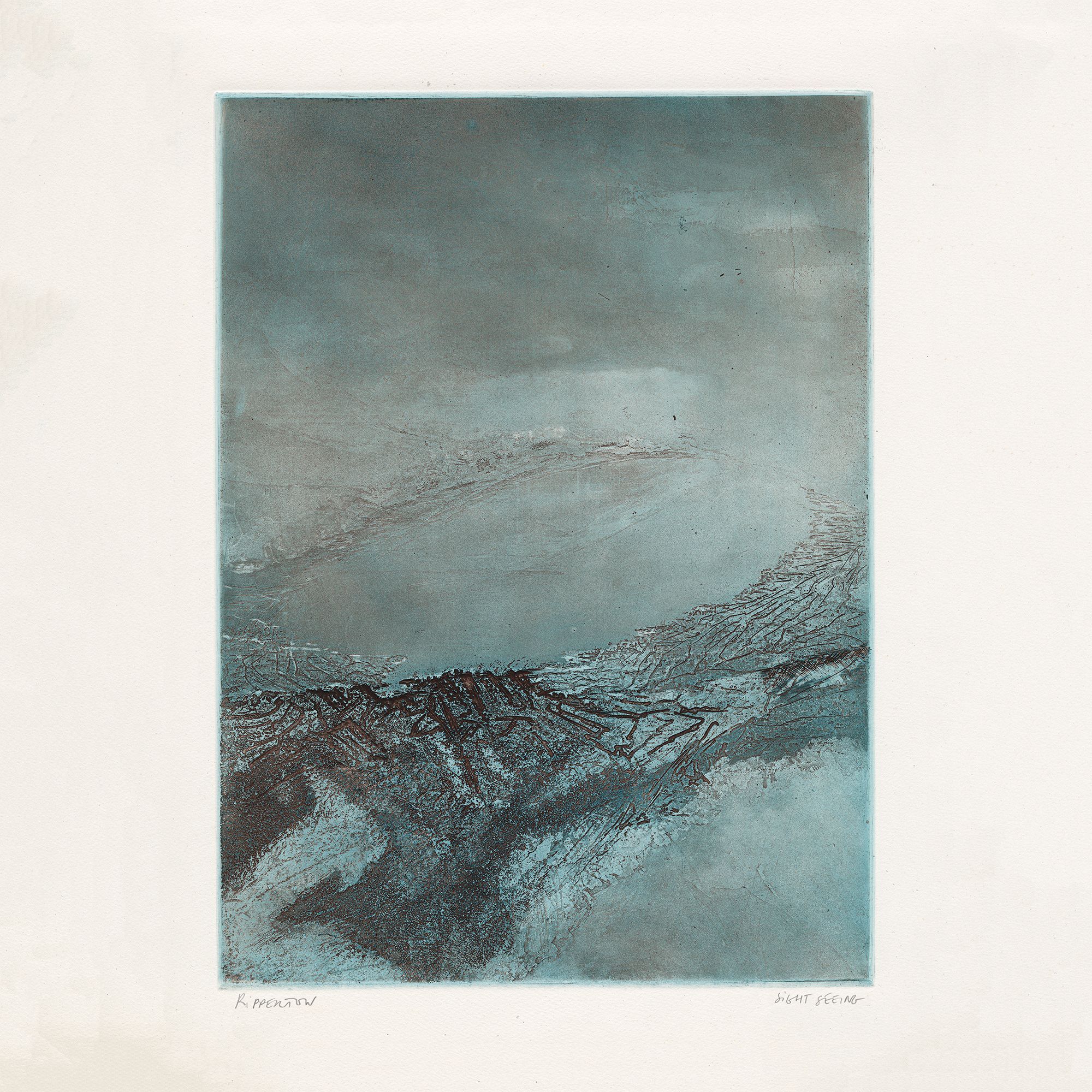 Ripperton - Sight Seeing
Swiss artist and veteran producer Ripperton contacted the ESP Institute out of the blue mid-2017 to share a gorgeous mix of self-produced material, a collection of pieces made without any agenda outside of representing the self, not geared toward the dancefloor or a specific environment but simply a bi-product of introspective exploration.
We were floored, the mix was on constant repeat in our world for weeks, then was subsequently pulled apart into separate titles to form this beautiful double LP, Ripperton's debut with the label.
The title "Sight Seeing" speaks of someone stepping outside their current reality to look in the mirror, as if to ground themselves and keep sight of who they are in a world of extreme highs and lows. Inspired greatly by expansive landscapes and views from airplane windows (imagine your commute flying over the Alps every weekend), Ripperton describes this collection as postcards to himself, messages from his subconscious recorded on tape (both conceptually and literally), melancholy soundtracks to the Mondays that follow weekend journeys. While musical genres tend to cycle through bandwagon moments, the ESP Institute strives to operate independently of these, and while Sight Seeing is undoubtebly an Ambient album, we're simply proud to revel in the chance moment where an esteemed artist such as Ripperton spreads his wings in a beautifully unexpected mode of expression.
Embed code:
Ripperton
https://soundcloud.com/ripperton
https://www.facebook.com/elrippertony/
ESP Institute
https://soundcloud.com/esp-institute
https://www.facebook.com/espinstitute/
https://esp-institute.bandcamp.com/