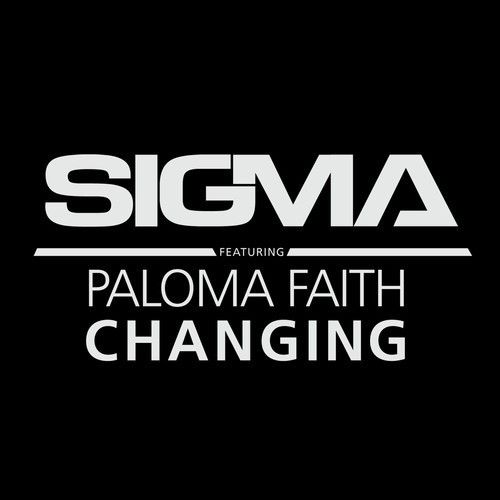 SIGMA Ft PALOMA FAITH – CHANGING
Sigma's recent No.1 hit, 'Nobody To Love', has quickly become one of 2014's highest-selling singles so far, clocking up 510,000 sales (including streams), 30 million YouTube views and 40 million worldwide streams. And how do you follow-up a single that's hit No.1 in 8 countries? If you're Sigma, you go straight into the studio, call up Paloma Faith and a full orchestra, and produce a monster hit-in-waiting in 'Changing'.

Premiered on Radio 1 courtesy of Annie Mac (Special Delivery, 11/7/14), 'Changing' shows Sigma aka Cameron Edwards and Joe Lenzie in sparkling form, making good use of studio time in between a packed summer schedule with shows across the UK, Europe, North America and Australia, including Glastonbury, Global Gathering, Ibiza Rocks and Bestival.

Sigma's remixes for Kiesza ('Hideaway'), Route 94 ('My Love'), Clean Bandit ('Extraordinary'), DJ Fresh ('Dibby Dibby Sound') and DJ Zinc ('Show Me') have helped make 2014 their best year to date, further proof that the UK duo have big intentions ahead of the artist album they're currently putting the finishing touches to.

Leeds University alumni – alongside Rusko – Sigma met while balancing raving and studying, working in record shops and promoting events to top up their student loans. While some don their artist mantle when the occasion demands it, Cameron and Joe have made Sigma their 'life' since graduation. Early releases with Hospital Records, Viper, Bingo and DJ Fresh's Breakbeat Kaos, as well as their own Life Recordings, quickly marked them out as producers to watch, while remixes for Eric Prydz, Ellie Goulding, Stylo G and Sway began to take them to a wider audience. The world, it seems, is now their oyster.

Three-time BRIT nominee Paloma Faith released her third album 'A Perfect Contradiction' on March 10, the follow-up to 2012's double platinum selling 'Fall To Grace', and her debut 'Do You Want The Truth Or Something Beautiful?' (also double platinum). Her new album features a roster of legendary music icons, singer-songwriters and producers including Pharrell Williams (who collaborated on first single 'Can't Rely On You'), Diane Warren, Plan B, John Legend, Stewart Matthewman and Raphael Saadiq. 'A Perfect Contradiction' has not left the Top 10 since it was released, and has already achieved gold status.