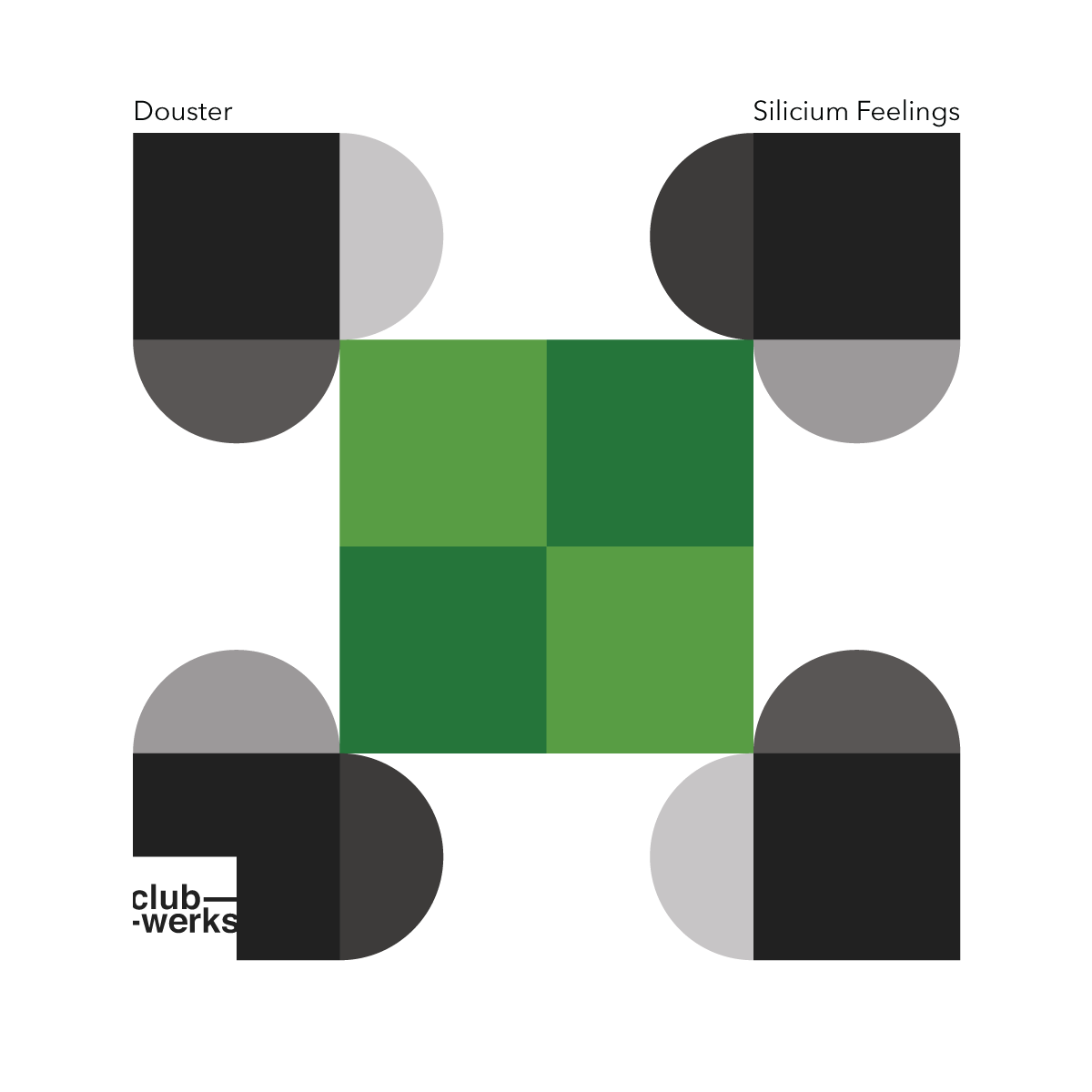 Douster - Silicium Feelings
Late October will see Douster deliver 'Silicium Feelings' via Romania's Clubwerks, a mini album from the French producer comprising eight original compositions.
CLUBWERKS : There are quite a few ambiguous intersections between club music and music made for focused listening that rely on the concept of the clever retro pastiche. Silicium Feelings is among the best and most daring we've heard as of late and there really are few words that could do it justice. Perhaps Douster's fun and romantic instrumental synth pop could maybe be nicknamed 'cryptofunk', with on emphasis on fun.
Instead of displaying the polaroid personality that italo/80s tributes show off, Douster's automaton ballads are just out there, sharp and contemporary and bursting with crystalline metallic sounds. They could remind you of an older Jam City, they could also have some things in common with Beaumont, but in essence they're complex fragments of a synthetic musical world of its own that no one has ever visited before.
We are proud to release this mini-album (or elaborate EP) alongside its own digital portal – a website where you can hear the tracks alongside the videos that they soundtrack to get a stronger sense of what deep silicium feelings feel like.
Douster's 'Silicium Feelings' EP is ot on Clubwerks 26th October 2015.
Tracklist
1. Bernard Lhermite
2. Coconut Trails
3. Cryptofunk (Break The Key)
4. Holomat
5. She Wonder How I Knew
6. PCB Tears
7. Dazzling LEDs
8. Blurred Bytes