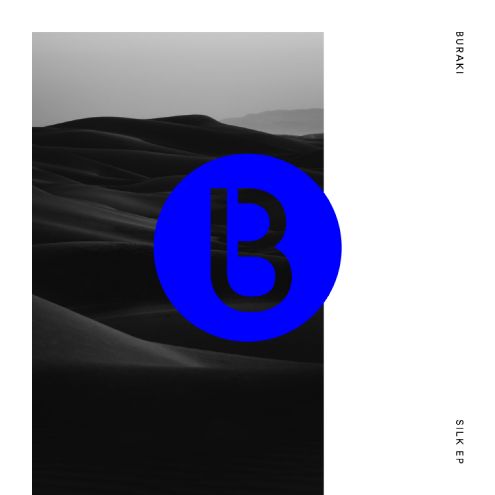 Buraki - Silk EP
An exciting new year for electronic music swiftly kicks into gear as John Digweed's Bedrock label unveils the highly creative new Buraki project.
Opening with the pulsating passion of 'Silk', Buraki teases out a joyously delightful melodic mantra, bursting with heartfelt emotion. It's this perfect symmetry that cements the EP's style here, as 'Cordoba (Into The Light Mix)'broods and soars with energetic abandon, spiralling blissfully towards the heavens. Then, in perfect artistic juxtaposition, 'Cordoba (Into The Dark Mix)'engages in a finale ofhypnotic shadow play, masterfully bringing this highly emotive musical experience to a perfect conclusion.
Buraki is a new project from iconic Techno DJ/Producer Marco Bailey, and sees this long-serving Belgian ambassador for the scene delving into the more melodic and organic sounds that he loves and plays in his longer DJ sets and at after-parties. Marco's desire to experiment and evolve has never waned in the near 30 years that he has been filling dancefloors around the world and his ever-evolving creative ethos is inspirational. With more to come from this new Buraki project, his Materia brand in full flow and a creative flame that is burning as bright as ever, Marco is most definitely a force to be reckoned with in 2019.
"Some people do for years and years the same. I like to change, I like new challenges and this is a new challenge for me with a different setting."– Marco Bailey
Marco Bailey Info:
https://www.marcobailey.com
https://twitter.com/marcobailey
https://soundcloud.com/marco-bailey
https://www.facebook.com/officialmarcobailey/
Bedrock Info:
http://johndigweed.com
https://soundcloud.com/john-digweed
https://www.facebook.com/djjohndigweed
https://www.youtube.com/user/bedrocktransitions/videos
https://www.beatport.com/label/bedrock-records/63
https://www.facebook.com/bedrockrecords
https://soundcloud.com/bedrock_rec
https://twitter.com/BedrockRecords