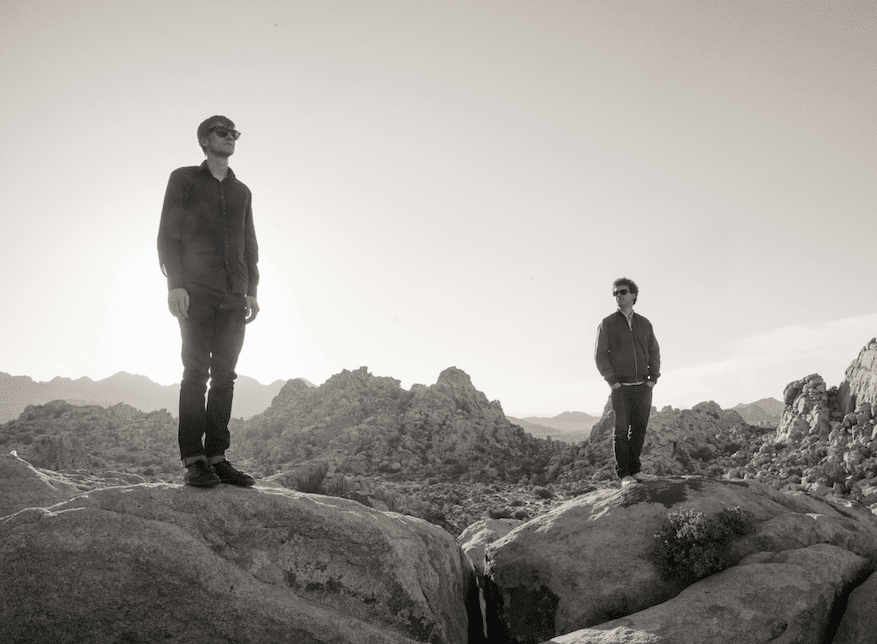 Simian Mobile Disco headline Ministry of Sound for 15 Years of EXIT Tour
In just 7 short weeks EXIT Festival will open its gates to thousands of party revelers who look forward to spending the next four days being entertained by some of the World's greatest DJs and bands. 2015 marks the 15th birthday of the Serbian super festival and once again this year we are bringing a taste of EXIT to the UK with some very special events planned featuring some of our favourite EXIT guests past and present. One of the most important of the shows happens in the arguably the party capital of Europe, London and does so on the 20th June at Ministry of Sound.
Join Ministry of Sound and soon to be EXIT favourites Tom and Kyle as they begin their "Road to Serbia":

This is the second year EXIT has partnered with the South London club to bring you another stand out party in the clubbing calendar. Headlining the night on Saturday 20th June is James Ford and Jas Shaw aka Simian Mobile Disco; two men who burst on to the scene with their 2007 album 'Attack Decay Sustain Release', which garnered rave reviews and firmly established SMD as leaders of the acid house-rock-crossover scene. And if their latest album, Whorl, is anything to go by, SMD are showing no signs of slowing down. Whorl was written over the course of three days using only analogue synthesizers and a sequencer and was also largely recorded in the Californian dessert in front of a live audience. The music itself betrays this, capturing the wide-eyed energy with which they approached the album. Now they are set to return to the dancefloor. Why not join them?
NYC's Kim Ann Foxman, notorious for blessing crowds with her raw electronic beats, will support SMD. Following recent collaborations with artists such as Maya Jane Coles and Ron Jason, and the release of her remix of 'Sunset' by The XX on Young Turks, she is now back in the studio, and we can't wait to see what 2015 has in store for her.
wAFF will be joining the others in the box with his distinctive blend of techno and deep house. Since he started laying down beats at the age of seventeen, he has released tracks on Hot Creations, Hottrack and Cocoon. Last month he dropped his latest EP, Fat Gash, which received raving reviews. Give it a listen. Rounding things off is SE7EN, bringing with him the latest in underground house and techno. Over the last couple of years he has remained in popular demand, playing at festivals like EXIT, Secret Garden Party, and Glastonbury. He has also held down several residencies in London, and sure knows how to get a party going.
Over in the 103, disco rules with Chesus and Purple Disco Machine, so tighten up your weaves and put on your weekend-best, because this is one party you don't want to miss out on.
Performances for this year's Exit Festival, have been confirmed by Dixon, Simian Mobile Disco b2b Roman Flügel, Tale of Us, MK, wAFF, Nicole Moudaber, Adam Beyer, Clean Bandit, Kölsch, Faithless, Hannah Wants, Roni Size, John Newman, with many others for more than 400 artists on 20 stages at Petrovaradin Fortress in Novi Sad, Serbia! For more information please visit www.exitfest.org/en and for tickets please visit www.exitfest.org/en/worldwide
Other dates on the UK tour:
3rd May 2015 – Packed Lunch pres. 15 Years of EXIT – Catz 'n Dogz
24th May 2015 – Nightvision pres. 15 Years of EXIT – Dusky, Kerri Chandler
31st May 2015 – Abstract pres. 15 Years of EXIT – Klangkarussell
20th June 2015 – Ministry of Sound pres. 15 Years of EXIT – Simian Mobile Disco, Kim Ann Foxman, wAFF
More info: www.exitfest.org/en/uktour
The best group offer "4+1" still available!
Gather your friends, buy 4 tickets for Exit Festival and you will get a fifth ticket for free! There's more: all five will also receive Exit Camp passes, free of charge! Tickets for Exit Festival are available from 89£ +b/f at www.exitfest.org. Packages including travel and accommodation can be found at www.exittrip.org.
About EXIT:
EXIT started off humbly but bravely back in 2000 when it was a student movement fighting for freedom and democracy in Serbia. Evolving from the student protests of 2000, the expression of rebellious spirit of young people in Serbia and fighting for political change and freedom. In addition, EXIT has played a vital role in bringing together the new nations of former Yugoslavia, war-torn by the events at the end of last century. It is the social importance of the Festival that made it unique and globally recognized.
EXIT is a non-corporate event with a unique history, proving that music is a universal language that can connect and bring people together to make the world a better place. EXIT is more than just a music festival, where hedonism meets activism as EXIT continues to evolve and bring like-minded people together. Exit also supports many community and humanitarian missions.
Today, EXIT is globally acknowledged as one of the most popular European music festivals winning the highly coveted title of 'Best Major Festival' at the 2014 European Festival Awards and reflects how EXIT has grown over the years attracting a global audience of 2.5 million visitors from 60 different countries. What was once a movement is now one of the most prestigious music events in the world!
EXIT where hedonism meets activism.