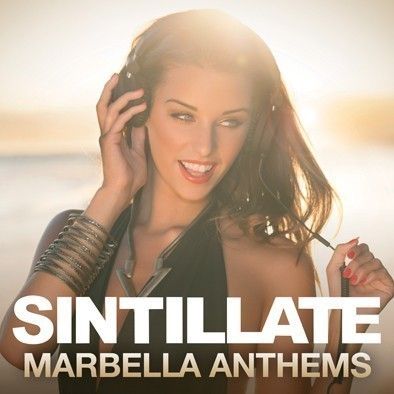 Sintillate Marbella Anthems
SINTILLATE is one of Europe's finest nightclub and event management brands and was founded in 1999. SINTILLATE have been hosting VIP and 'champagne spray' parties for the past fourteen years across Marbella, Ibiza, Tenerife, Dubai, Egypt, Val d'Isère and the UK. SINTILLATE is the original Marbella 'champagne spray' party provider and SINTILLATE Marbella Anthems is the perfect mix album soundtrack to this massively popular club scene.
SINTILLATE have hosted parties for the likes of Little Mix and The Wanted and regularly welcome the 'who's who' of the music world, including One Direction, JLS, Bruno Mars and Drake. Other celebrity guests have included TV personalities from Hollyoaks, Coronation Street and Eastenders, Katie Price, 'Magician Impossible' Dynamo as well as multiple sports stars including members of Team GB and world boxing champions Joe Calzaghe and Amir Khan.
SINTILLATE Marbella Anthems is selected & mixed by their director of music DJ Rich Stone who knows what works when it comes to making a party bounce, blending current dance smashes, classic club cuts and some forgotten gems that'll have you leaping for Shazam.
SINTILLATE Marbella Anthems includes 60 tracks across 3 mixes capturing the cool cross genre atmosphere of the SINTILLATE brand with tracks & mixes from the his year's hot dance genre deep house, club classics and current dance hits. Highlight names include current tracks from Disclosure ­ Tenderly, Ray Foxx ­ Boom Boom, Breach – Jack, Rudimental ­ Not Giving In, Lana Del Rey ­ Blue Jeans (MK Dark Blue Dub). Club classics from Axwell ­ Feel The Vibe, Lovestation ­ Tear Drops, Nu-Birth ­ Anytime, Armand van Helden ­ You Don't Know Me, Calvin Harris ­ I'm Not Alone and David Guetta – The World Is Mine. Deep house anthems come from Hot Natured ­ Benediction, Ben Pearce ­ What I Might Do, Josh Butler ­ Got A Feeling and Dusky ­ Nobody Else.
SINTILLATE Marbella Anthems picks up where Ministry Of Sound Marbella Sessions, the surprise hit compilation of the summer, left off with a complete snapshot of the current 'party house' sounds of the last 10 years.
SINTILLATE Dates
04-11-18-25 ­ McQueen London
05-12-19-26 ­ Shaka Zulu London
A New State release – Out Now on 3XCD / Digital Download
http://www.newstatemusic.com
http://www.sintillate.co.uk