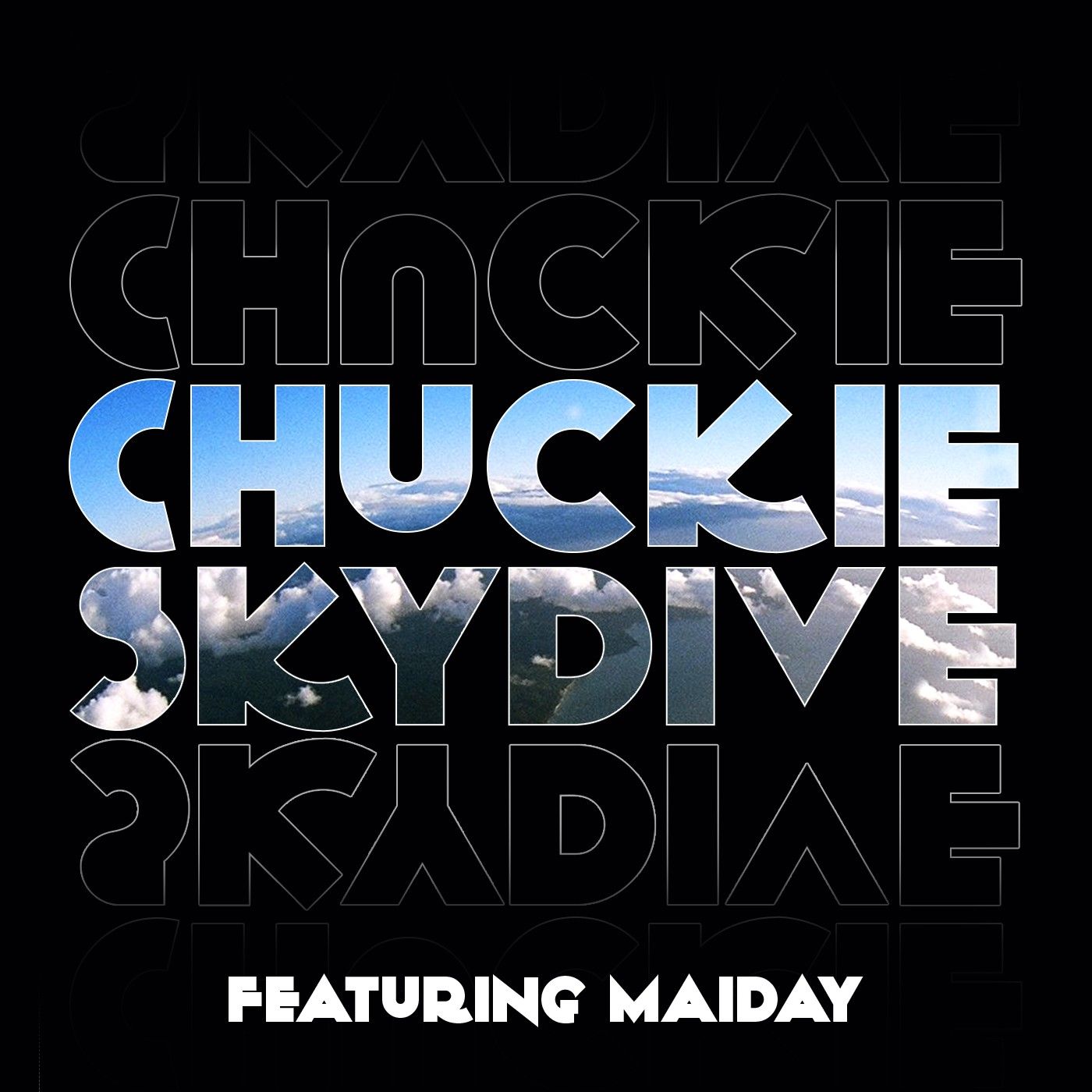 Chuckie ft. Maiday – Skydive
Next month, internationally acclaimed DJ/producer Chuckie is set to return with the follow-up to his genre-bending crossover single 'Makin Papers' featuring Lupe Fiasco, Too $hort and Snow Tha Product. The new single, 'Skydive' featuring Maiday, is set for release on 25th November through Big Beat Records.
Premiered by Danny Howard on his BBC Radio 1 show, 'Skydive' is a bold dance floor anthem in the making, once again asserting Chuckie's unrivalled ability to blend styles in innovative ways. Switching between the euphoric synth progressions and smooth vocal delivery that mark the intro and a pounding, elastic Dirty Dutch drop, 'Skydive' offers both emotion and energy, delivering musicality and dance floor impact in equal measures.
The single will also be backed by a diverse trio of remixes from Decibel, Roska and Vato Gonzalez. First up, Radio 1-championed bass music producer Decibel rewires the original's melodies around a low-slung trap beat full of buzzing energy. Up next, UK house lynchpin Roska strips the track right back, playfully reworking the vocal melodies over a shuffling drum line and plunging bass that bring out the soulful elements of the original, while Dutch DJ/producer Vato Gonzalez delivers a storming dirty house version.
As a pioneer of the rapidly proliferating Dirty Dutch sound, which has burst on to the international stage with its fusion of big grooves and livewire synths, Chuckie has taken his diverse musical palette worldwide and continues to spread his unique flavour with a fusion of explosive beats, impeccable mixing and inimitable charisma.
The new single will round off a stellar year for multi-award winning and internationally applauded DJ/producer Chuckie that has already seen him drop a slew of new music, collaborate and perform with Slash, launch his Dirty Dutch Radio show and play at some of the biggest clubs and festivals in the world such as EDC, Tomorrowland and the first Electric Festival in Aruba, amongst numerous other accolades. On 16th October Chuckie will be launching international dance summit ADE with a Dirty Dutch party at the world-renowned Paradiso club, taking the helm for a special 5-hour set at the intimate venue. Looking forward, he will also be re-commencing his residency at the world-renowned Marquee nightclub in LV, as well as embarking upon another as yet unannounced residency.
For more info on Chuckie:
http://www.facebook.com/djchuckie
http://www.twitter.com/djchuckie
For more info on Maiday:
https://www.facebook.com/MaidayMusic
https://twitter.com/MaidayMusic
For more info on Big Beat:
https://www.facebook.com/wearebigbeat
https://twitter.com/wearebigbeat