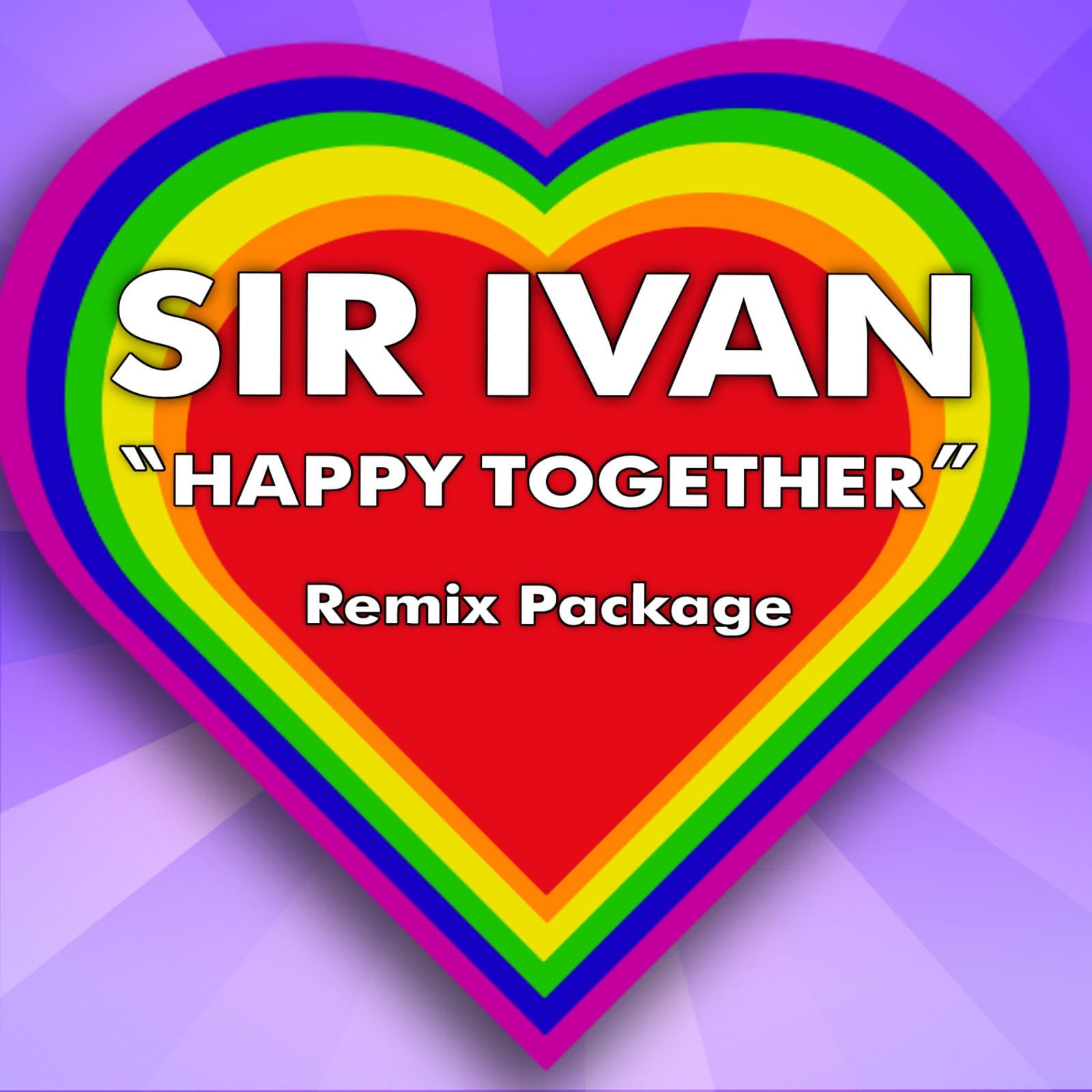 Sir Ivan drops the remix package to his iconic cover of 'Happy Together'
After dominating the charts with the release of 'Get Together' and its collection of remixes last year, Sir Ivan takes us back to his incredible 2009 cover of The Turtles iconic 60's hit 'Happy Together', this time with 5 brand new remixes from some of Ivan's favourite artists.
Hoping to bring peace and unity into the new year, Ivan has made sure to emphasise the true unadulterated happiness the song provides and goes on to reflect that in each remix. Of the five producers chosen to remix this song, three of them have previously worked with Sir Ivan to release chart-topping tunes.
DJ's from Mars lent their talents on remixes for 'Love Is All Around Me' and 'Live For Today'. Ralphi Rosario did stellar remixes on 'Kiss All the Bullies Goodbye', and 'La La Land', and 7th Heaven created an amazing Top 40 radio remix for 'Imagine', and 'I Am Peaceman'.
As for the super talented Bimbo Jones and Moto Blanco, both artists caught Sir Ivan's eye for the incredible work they have released and were one of the first few to be on his list for remix duties.
Sir Ivan is no stranger to breaking down barriers, after transitioning from banker to Billboard star he has constantly been a bright light in the electronic music scene as his conscientious approach of combining music and raising awareness for major world issues such as terrorism and LGBT discrimination has proven to be a breath of fresh air to both the industry and its audiences. Along with the wonderful work his non-profit organisation 'The Peaceman Foundation' achieves each year, it's clear that Sir Ivan is an artist to be admired.
Sir Ivan's music has been in the company of music from the likes of Lady Gaga, Rihanna, Katy Perry, Ed Sheeran and Florence and The Machine in both the US and UK charts along with his co-written track 'Kiss All The Bullies Goodbye' that went on to be produced by the legendary Paul Oakenfold which, again, found itself in the top of the charts.
Sir Ivan is releasing his 'Happy Together' remix package himself and will feature a selection of versions to suit everyone; they include a radio, club and dub mix which are all sure to be played in clubs and on radios all over the world, spreading peace and love as they go.
Check out Happy Together here:
Download your copy: 
Follow Sir Ivor's social media channels:
www.instagram.com/sirivanofficial
www.twitter.com/sirivan
www.sirivan.com
www.soundcloud.com/sirivanofficial