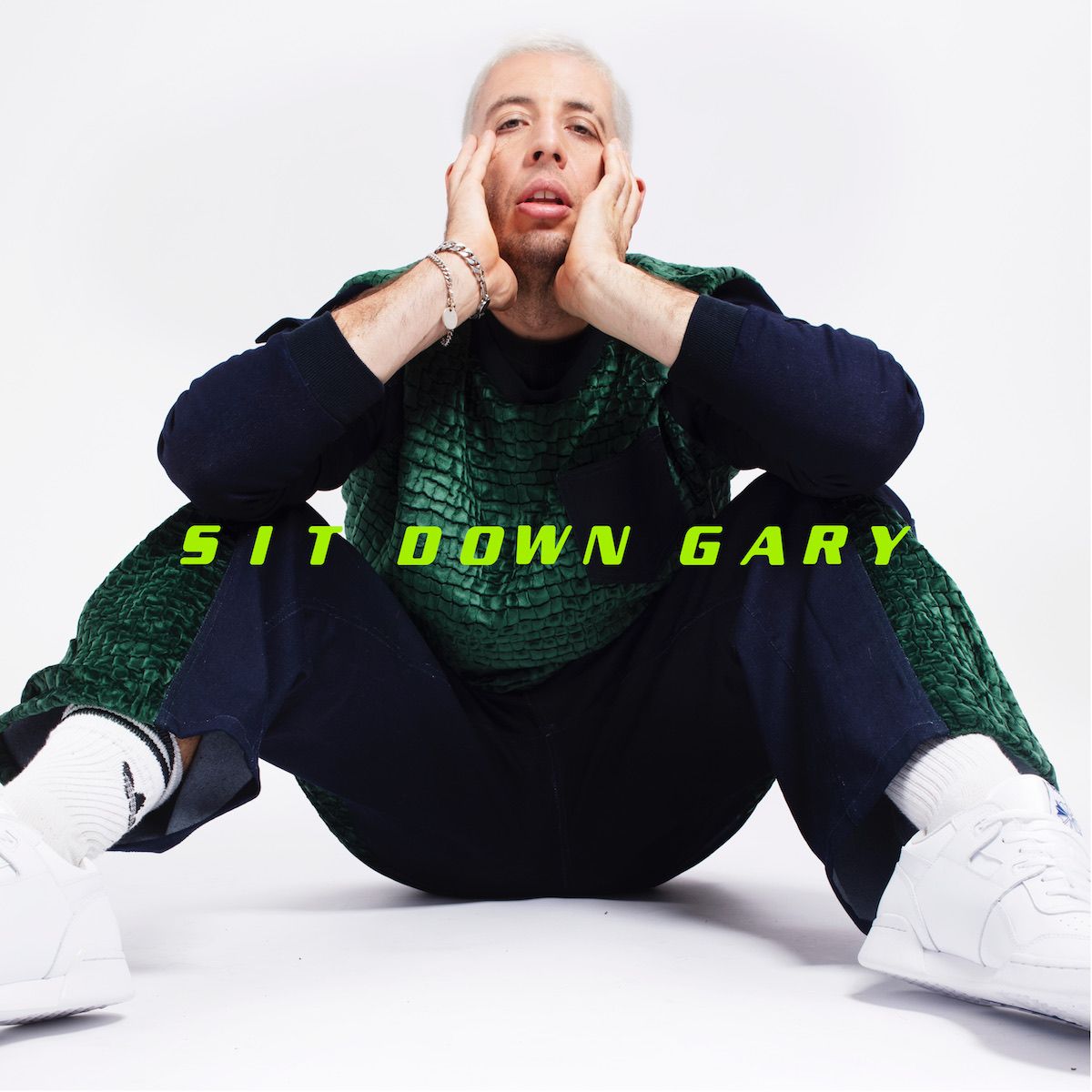 Example - Sit Down Gary
Example returns with the third and final track from his 'Bangers & Ballads' mixtape, out today, 'Sit Down Gary', a bass-fuelled banger every bit as cheeky as its title suggests. Listen here:
Despite only being a last-minute addition to the mixtape, recorded on the eve of delivery, 'Sit Down Gary' quickly became a firm favourite and was fast tracked to lead single. Produced by Example and Bowzer Boss (prime producer for Birmingham's prince of grime JayKae), it's no wonder it draws from such a variety of the UK's musical palate, with garage, dub, ska and grime all in evidence. Staying in step with Example's last two singles, 'Sit Down Gary' is another one destined for the dance, with its naughty garage beat, hypnotic vocal sample and refrain of "Do you mind I'm out my mind" transporting the listener to a sweaty festival tent/weird after party.
The video, again co-directed by Example and Grime video pioneer Risky Roadz (Skepta, Novelist, Big Zuu), plays on this and allows Example's unique, cheeky sense of humour shine through. It sees Example, Bowzer and mates Snowy, Craig and Mem visit a fake guru (played by brilliantly deadpan comedian Romesh Ranganathan) in his "tent of mind expansionism"(?!), where they are spiked with psychedelics, resulting in a weird, wonderful and often hilarious group meditation/rave.
The suitably titled 'Bangers & Ballads' reminds the world of why they fell in love with Example in the first place. His next releases are "about having no rules – being who I am and who I want to be" and 'Bangers and Ballads' is step one on the next phase of his career. His happiness with wife of 5 years and two young boys shines through in pop ballads 'S1MPL3' and 'Headlights'. 'Into Darkness' alludes to a more difficult time of life for the artist, while club bangers like 'Sit Down Gary !!!', 'Show Me How To Love' and 'Back for More' show us that for Example, the party is by no means over.
With sales totalling over 12 million, a US No.1 as a songwriter and sold out headline shows across the world, Example is one of the UK dance music's most successful male solo artists. With AWAL, Example has been exploring his new found creative freedom by collaborating with the likes of JAUZ, DJ Zinc, Sonny Fodera, Jodie Harsh, Peking Duk, The Six, Banx & Ranx, Diztortion, Karen Harding, Black Gatsby, Sheldrake and Dan Priddy. Example is confirmed to perform across the globe this summer, catch him performing at SW4 this weekend including the official SW4 after-party 'Pandemonium'.
'Bangers & Ballads' shows us that Example is refreshed, vitalised and ready to rave…