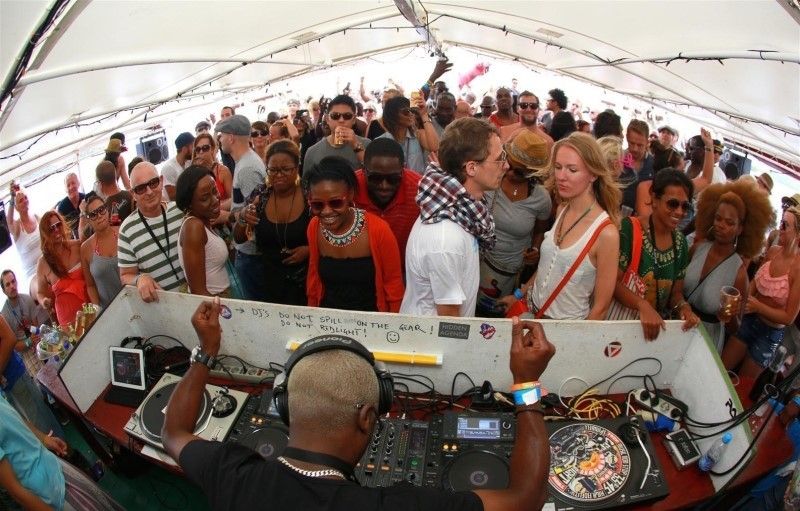 Six Weeks To Go Until SuncéBeat 2015
With just six weeks to go, the organisers behind the legendary Southport Weekender are once again counting down the days to their beautiful Croatian adventure. SuncéBeat takes place in the stunning surroundings of Tisno, situated in a gently hilly area which overlooks our own private bay with a sandy beach and crystal clear waters, from the 22nd – 29th July. The festival is an intimate Adriatic retreat with impeccable musical programming along with Southerport Weekender's extended family members from around the world.
The sixth edition of the international festival boasts a world class crew of DJs hailing from Chicago, Detroit and New York, joined by the most revered UK and European selectors for SunceBeat's biggest line up yet. This years music piorneers and heavyweights include Roy Ayers, Black Coffee, Floating Points, Dimitri From Paris, Motor City Drum Ensemble, Tony Humphries, Osunlade and Andrew Ashong to name but a few.
SuncéBeat is renowned for its phenomenal boat parties which take place daily throughout the week of the festival. This year festival goers can sail across the Adriatic sea with the likes of Kerri Chandler, Louie Vega, Late Nite Tuff Guy and Sandy Rivera providing the soundtrack. Full line-ups are now available with boart parties already starting to sell out.
FULL SUNCE BEAT BOAT PARTY LINE-UPS:
Wednesday 22nd July | Maiden Voyage 19.00 – 23.00
Souldynamic, Lil' Stevie, Davide Fiorese, Master D, Mark Stone
Thursday 23rd July | Classic Soul Boat 13.00 – 17.00
Terry Jones, Ronnie Herel, Dean Smith, Lil' Stevie
Disco Nights Picnic Boat 18.00 – 23.00
Late Nite Tuff Guy, Dj Reverend P, James Morgan, Souldynamic
Friday 24th July | Mind Fluid Boat Party 14.00 – 18.00
Rich Medina, Rainer Truby, Lefto, Kev Beadle
Dance Ritual Boat Party 19.00 – 23.00
Louie Vega, Phil Asher, Souldynamic, Davide Fiorese & Luis Radio
Saturday 25th July | Kaoz Party 14.00 – 18.00
Kerri Chandler, Sandy Rivera, Marques Wyatt, Luis Radio
South Africa Sessions Boat Party 19.00 – 23.00
Black Coffee, Djeff Afrozila, Jonny Miller, Lay-far
Sunday 26th July | Yoruba Soul Boat Party 14.00 – 18.00
Osunlade, Rainer Truby, Eddy Ramich, Craig Smith
Zanziboat 19.00 – 23.00
Tony Humphries, Dj Spen, Souldynamic, Mark Stone & Davide Fiorese
Monday 27th July | Picnic Boat 14.00 – 19.00
Ronnie Herel, Natasha Kitty Katt Probert, Craig Smith, Terry Jones, Dean Smith
Tuesday 28th July | Farewell Boat Party 14.00 – 18.00
Ronnie Herel, Gavin Kendrick, Lil' Stevie, Master D
Boat party tickets available here: http://www.suncebeat.com/shop