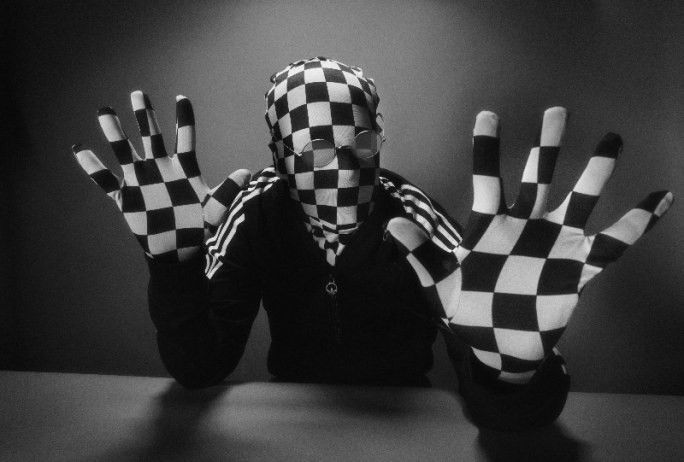 Skepta, JME, Floating Points & More For Sonar 2015
Sónar 2015 adds new artists to its line-up, including Skepta, Floating Points, Francesco Tristano, Lorenzo Senni, J.E.T.S. (Jimmy Edgar and Machinedrum) and Rone.
Sónar Barcelona adds 17 new artists to its line-up, including several big names from the international scene, while also expanding the scope of artists appearing at the SonarDôme stage presented by Red Bull Music Academy.

As part of the Sónar+D program, the festival presents the striking installation Nyloïd, a huge mechanical spider with 6m long legs moving to pulses of sound.

These new performances join the previously announced The Chemical Brothers, Skrillex, Duran Duran, Die Antwoord, FKA twigs, Flying Lotus, Róisín Murphy, Jamie xx, Arca & Jesse Kanda, Hot Chip, Autechre, Siriusmodeselektor, Kindness, Laurent Garnier and more than 150 shows at Sónar 2015.
J.E.T.S., Lorenzo Senni and duo Jimi Tenor & Jori Hulkkonen at Sónar by Day

Sónar by Day will host the 4-deck J.E.T.S. project from the iconic Jimmy Edgar and Machinedrum. The two distinguished producers join together under the J.E.T.S. alias to create awe-inspiring syncopated rhythms.

The Italian sound investigator and exceptional talent Lorenzo Senni will bring his own particular deconstruction of 90s rave music (hardcore, trance) with his typical visually striking concert. Meanwhile, Finnish friends Jimi Tenor & Jori Hulkkonen will play the "Nuntius" soundtrack live, the silent science fiction film that they directed which will, of course, be screened during the performance.

Dance-floor power at Sónar by Night

Sónar by Night adds several prominent figures from today's dance music scene to its stages, including: French producer Rone, who will present songs from his new album "Creatures", with a story based audiovisual show; English duo Paranoid London, responsible for several of the most exciting tracks on the European underground with an infectious and magnetic sound; extraordinary Luxembourg pianist Francesco Tristano, submerging himself in techno with songs from his new EP on Get Physical and surrounded onstage by keyboards and synthesizers; American Salva, hybridization master of hip-hop, Miami bass and Chicago house who will play between A$AP Rocky and Die Antwoord; and the foremost representative of the origins of drum'n'bass Dj Fresh, closing Friday night at SonarClub with his fully revamped sound.

Essential additions presented by the Red Bull Music Academy at SonarDôme

Skepta heads the new list of artists performing on SonarDôme stage at Sónar by Day, curated by Red Bull Music Academy. The English MC –joined by his accomplice JME– is one of the key figures of grime, the London urban genre that has been experiencing an exciting ascendance in recent months. Also extremely noteworthy will be the performance by Floating Points, an exquisite producer and dj responsible for the label Eglo Records, revitalising the most elegant and organic house by way of lucid jazz and funk notations.

Joining them will be an assortment of new talent from different backgrounds and varied sounds, including: throbbing techno from Englishman and Berlin resident Palms Trax, linchpin of the Lobster Theremin label; the Olde Gods pairing of Guillamino and Jami Bassols (ex-Aster), investigating the realms of house, funk and italodisco; Chilean Valesuchi with his synthetic melodies between techno, synth pop and cumbia; Greek producer Larry Gus, now based in Italy, with a special taste for psychedelic dance; dubstep bangers from Mexican LAO; and the curious combination of Japanese pop andrave music by Russian NV.
All these artitsts will join the previously announced onces by Red Bull Music Academy for SonarDôme stage: Xosar, Zebra Katz, Mumdance & Novelist feat. The Square , Courtesy, Bosaina, Ossie, Torus, Brigitte Laverne, La Mverte, Mickey de Grand IV and Alejandro Paz.

Nyloïd, the mechanical spider

Sónar 2015 presents Nyloïd, an impressive sound sculpture in the form of a spider, created under the Cod.Act working name by Swiss brothers André and Michel Décosterd.

Nyloïd is a sensual and threatening experience consisting of three long 6 metre length limbs, brought to life by a sophisticated mechanisms and audio devices. Nyloïd will be installed in the Hall+D space, between SonarHall and SonarVillage, and takes part of the Sónar and Sónar+D programs.

Today's new additions
j.e.t.s. (jimmy edgar & machinedrum), rone, francesco tristano, dj fresh, paranoid london, lorenzo senni, salva, nyloïd, jimi tenor & jori hulkkonen

Red Bull Music Academy presents:
skepta & jme, floating points, palms trax, olde gods, nv,larry gus, valesuchi, lao

Sónar 2015 Line-up (uptated 24/03/2015)
the chemical brothers, skrillex, duran duran, die antwoord, a$ap rocky, fka twigs, flying lotus, róisín murphy, hot chip, jamie xx, arca & jesse kanda, squarepusher, siriusmodeselektor, seth troxler, autechre, kindness, laurent garnier, dubfire:live hybrid, tiga live, jamie jones, maya jane coles, skepta & jme, rl grime, adam beyer, totally enormous extinct dinosaurs, pxxr gvng, evian christ, annie mac, cashmere cat, erol alkan, floating points, ktl, daniel avery, ten walls, rone, scuba, henrik schwarz, the 2 bears, sophie, roman flügel, black coffee, special request, francesco tristano, dj tennis, dj fresh, lcc, holly herndon, the bug, j.e.t.s. (jimmy edgar & machinedrum), gramatik, ralph lawson, dorian concept, kiasmos, kate tempest, yung lean & sad boys, paranoid london, double vision: atom tm + robin fox, vessel, bomba estéreo, kasper bjørke, xosar, badbadnotgood, tourist, zebra katz, salva, russell haswell, felix dickinson, meneo, redinho, cabo san roque, mumdance & novelist feat. the square, desert djs, mika vainio, lee gamble, helena hauff, voices from the lake, nyloïd, viktor flores, niño, randomer, powell, lorenzo senni, dj sliink, jimi tenor & jori hulkkonen play nuntius, ¥€$Ø, swindle, fernando lagreca, klara lewis, jupiter lion, courtesy, headbirds, dj detweiler, palms trax, bosaina, sta, olde gods, nv, ossie, larry gus, torus, brigitte laverne, mans o, el niño de elche vs los voluble, exoteric continent, la mverte, mickey de grand IV, alejandro paz, valesuchi, lao, noir noir…

Single tickets for Sónar by Day and Sónar by Night are on sale now, as well as 2-Night tickets and the Sónar Pass. All tickets can be purchased here.