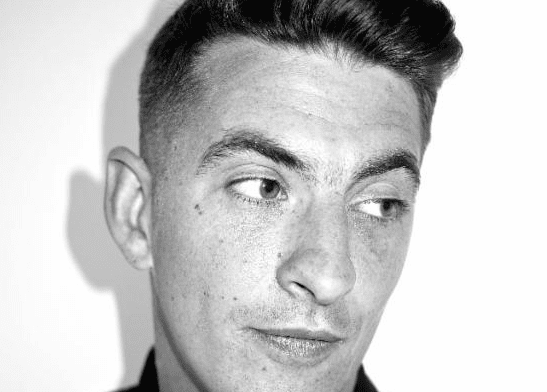 Skream Announces 2017 'Open to Close' Tour
Skream is back with his back-to-basics 'Open to Close' tour after last year's hugely successful, fully sold-out run. Once again, the clubbing stalwart brings his years of experience behind the decks as an innovative trailblazer to the best venues up and down the country, plus stopovers at Derry and Belfast, and an appearance at Turin's La Gare.
This year has been a formidable and eventful year for the London-based producer, hosting his Skreamizm show at Eastern Electrics' Bigger Top stage alongside Dennis Ferrer, Butch, Solardo and Jon Jose & Celino to a crowd of 4,000-strong, even managing to hold his own closing the day with a tent at full capacity while DJ supremo and techno wizard Carl Cox played the Main Stage. To top it all off, Skream has enjoyed an incredible Ibiza season with 12 shows under his belt.
As before, Open to Close will be a deliberately stripped-back affair, prioritising seriously good music and seriously good vibes over amped-up production and next-level pyrotechnics, all the better to focus on Skream's unmistakable DJing prowess. "The music policy can be anything from funk, to disco, to house or techno," he says. "Generally starting at about 100bpm and ending around 130bpm, but allowing the vibe inside the club and on the dancefloor to take me wherever it desires."
In short, this year's tour is sure to be an exciting continuation of Skream's mission statement: to curate eclectic, no-holds-barred club nights true to his idiosyncratic vision, executed with careful precision and style.
In his own words, Skream says: Last year's 'Open To Close' tour was definitely my highlight of last year! Actually, one of the highlights of my career. Every show sold out and honestly some of the best shows I've ever played. I've been super excited to announce that we're doing it again. There's so much music I buy as a listener that I play on the OTC tour that I just can't play during summer festival sets that are 90-120 minutes long, so I am literally collecting music all year round to play on the tour. I can't wait to kick the tour off, and I'm particularly excited to be taking it to Belfast and Derry.
TICKETS AVAILABLE AT: www.skre.am
SEPTEMBER
Friday 22 September – Digital, Newcastle
Friday 29 September -Village Underground, London
OCTOBER
Friday 6 October – Liquid Room Warehouse, Edinburgh
Saturday 7 October – Junk, Southampton
Friday 13 October – Shine at The Limelight, Belfast
Saturday 14 October – Jika Jika, Derry
NOVEMBER
Friday 24 November – Patterns, Brighton
Saturday 25 November – Rainbow Venues, Birmingham
DECEMBER
Friday 1 December – Code Warehouse, Sheffield
Saturday 2 December – Unit 51, Aberdeen
Saturday 9 December – Shout at La Gare, Turin IT
Saturday 16 December – Marble Factory at Motion, Bristol
Thursday 21 December – Sub Club, Glasgow