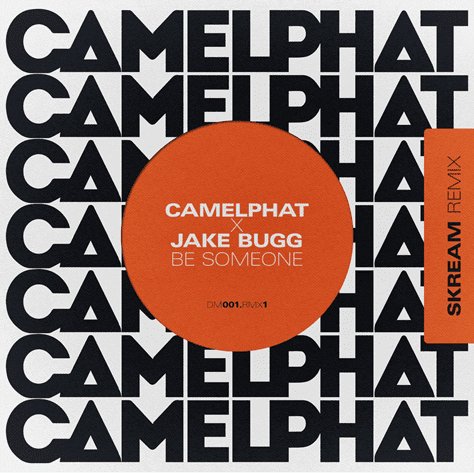 Skream releases remix of Camelphat's Be Someone
Pioneering DJ and producer Skream has delivered his remix of Camelphat's latest smash 'Be Someone' ft Jake Bugg.
Skream's latest rework is a throwback to the original electro sound, combining classic drum machines and analogue soundscapes as a backdrop for Jake bugg's idiosyncratic vocals. Working tirelessly over the course of a 15 year career, Skream has become one of the UK's most loved selectors best known for records including his remix of LaRoux 'In For The Kill',  'Otto's Chant' and 'Where You Should Be' ft Sam Frank.
Skream continues to tour relentlessly around the world.Since moving on musically from his signature dubstep sound, Skream takes a multi-genre approach to his performances worldwide. From disco to house, techno, electro and everything in between Skream continues his energetic approach to DJing without slowing down. He tours 'Open To Close' annually which lets him take the crowd anywhere he wants from start to finish of the full event.
Camelphat's original record is set to be a summer smash having already been named Annie Mac's 'Hottest Record' and picking up support from key tastemakers including Phil Taggart, Diplo, Pete Tong, Danny Howard, Nick Grimshaw and more. The single has so far racked up almost 5 million streams on Spotify alone and reached #1 on the BBC Radio 1 Hype Chart.
Camelphat have firmly established themselves as one of the most in-demand acts around, enjoying worldwide success thanks to their unique blend of bass-driven house and melodic hooks. Making their mark in 2017 with their Grammy nominated hit Cola (which was certified Gold in the UK and has garnered over 130 million streams on Spotify alone), the Liverpool duo have continued to release a flurry of club ready anthems such as 'Panic Room' featuring Au/Ra and 'Breathe' featuring Jem Cooke.
Skream's nostalgic but dancefloor ready electro remix of 'Be Someone' is out now.
For more information on Skream please visit:
Spotify | Instagram | Facebook | Twitter
For more information on Camelphat please visit:
Spotify | Instagram | Facebook | Twitter
For more information on Jake Bugg please visit:
Spotify | Instagram | Facebook | Twitter