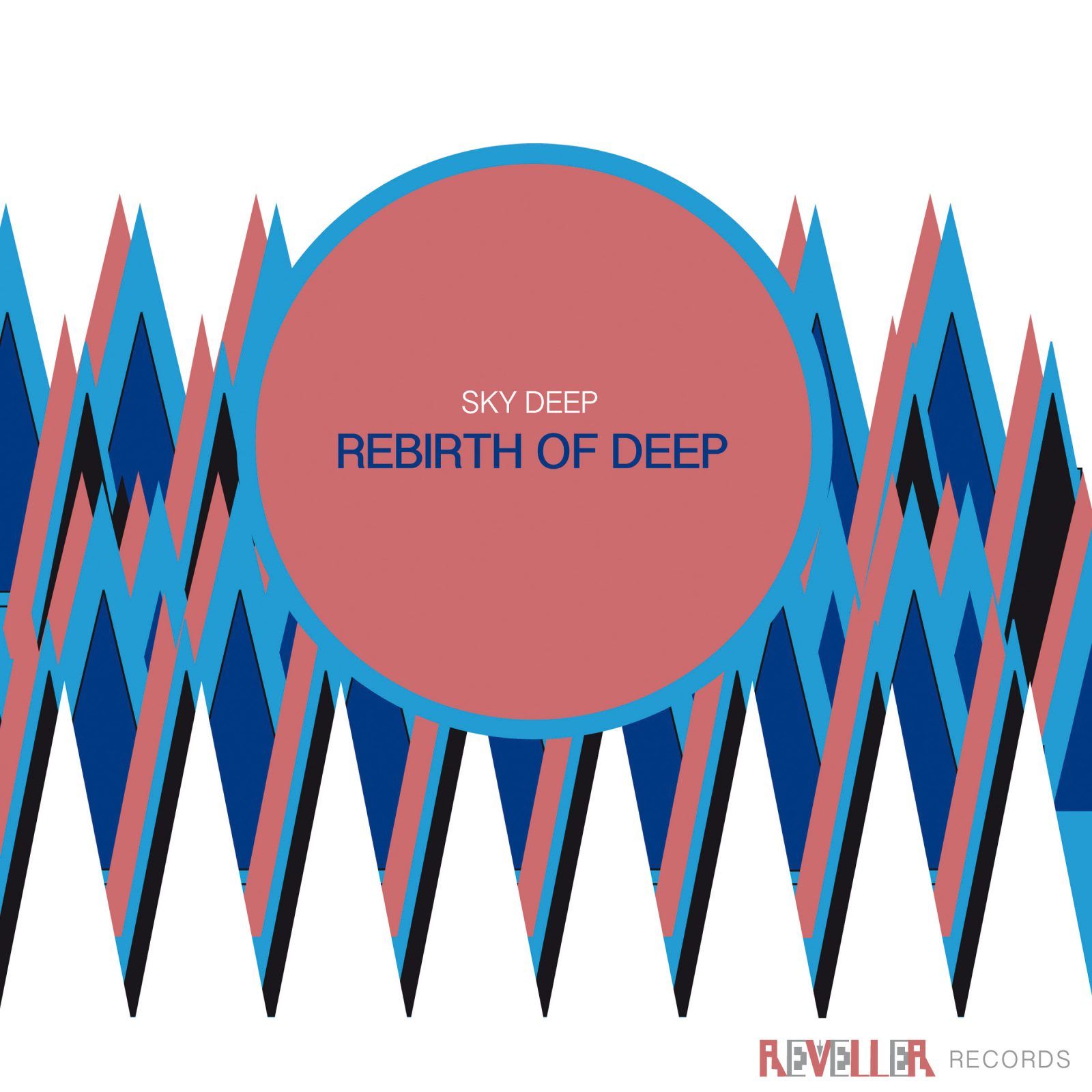 Sky Deep - Sky Deep – Rebirth of Deep EP
Reveller Records offers up its much anticipated fourth release, this time in the form of a stunning EP from Sky Deep.
Reveller Records are a collective on their way to forming a well respected label and party series focussed on both house, techno and bass as well as electro soul, electro funk and hip hop. At the heart of all that is Berlin based American Sky Deep (previously known as Sky Disco or just Sky D) who has appeared on TV in the US, is a revered DJ and vocalist, songwriter, guitarist and arts educator. Sky's former project, discoBAASSIK, also opened for Divinity Roxx (Beyonce's bass player) at Knitting Factory in NYC to rave reviews. After years working as a hip hop artist this EP chronicles the transformation of Sky Deep into a more house and techno focussed producer.
Magic opener 'Death & Glory' is a curious concoction that marries birdsong like synths with jumpy, lumpy drums, a heady brew of withering synth lines and tumbling melodies. It's loose limbed and feels like a live jam and will have dance floors in raptures, no doubt.
'Rebirth of Deep' is then a swaggering and staggering track with muscular drum patterns and squelchy synth lines that make for an off kilter rhythm. Well-treated vocals, lots of subtle effects and tribal flavours really make this a special one indeed.
Lastly, the brilliant 'We Are Here' is a dark, texturally rich house track that is perfectly syncopated and swings its way through bright melodies and shapeshifting synth lines. It will sweep up everyone who hears it thanks to its leftfield charm and, much like the EP overall, it has a truly singular sound that reflects the well informed musical DNA of Sky Deep herself.