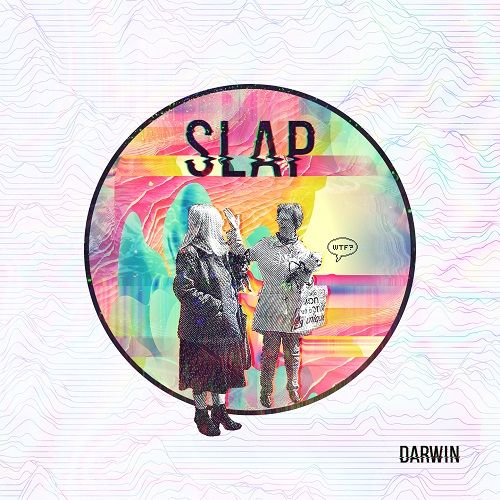 Darwin - Slap
Darwin – the brain child of the French avant-garde songwriter/producer Vincent de Azevedo – returns with his brand new single 'Slap'. Released in June via indie French label V Dogg, it's the title track off Darwin's anticipated debut EP.
'Slap' as the name suggests, instantly sets the tone for the forthcoming EP. With a pulsating swagger and attitude, the single, perfectly fuses dark hip-hop and future bass, creating a haunting and ethereal atmosphere. The marching rhythm and minimal percussion allows space for the poignant lyrics and unsettling vocoder melody to cut through, before the surging synths introduce a sense of yearning to the melancholy track.
Darwin is voicing his ubiquitous frustrations of today's society, using 'Slap' to shine a light on the extremely topical untruths and deceptions portrayed in modern media. This is most evident in his opening line, "Show yourself, see your face, why are you so fake?"
Darwin's shimmering debut release 'It Hurts' caught the attention of Kitsuné who added the track to their 'Hot Streams' playlist, resulting in over 200k streams on Soundcloud and Spotify. Vincent de Azevedo's previous tracks 'Glass Of Gold' and 'Boy' all received worldwide exposure – with airplay on radio stations such as Sirius XM (USA), 100FM(Israel) and Bruzz FM (Belgium). He has also found time to work with several well respected labels such as Otodayo Records, TrapHood Family and Chill and Vibe Records.
In just two years, Vincent has gone from a bedroom beat-maker, to establishing Darwin as a key 'one to watch' in the electronic music scene. The track embodies Darwin's affinity for dark city life; his sound lives in the shade of night, but tells of the beauty of the sun, whilst his compositional talent shines through on 'Slap' creating a thought-provoking yet groove oriented track to take his beguiling career to the next level.