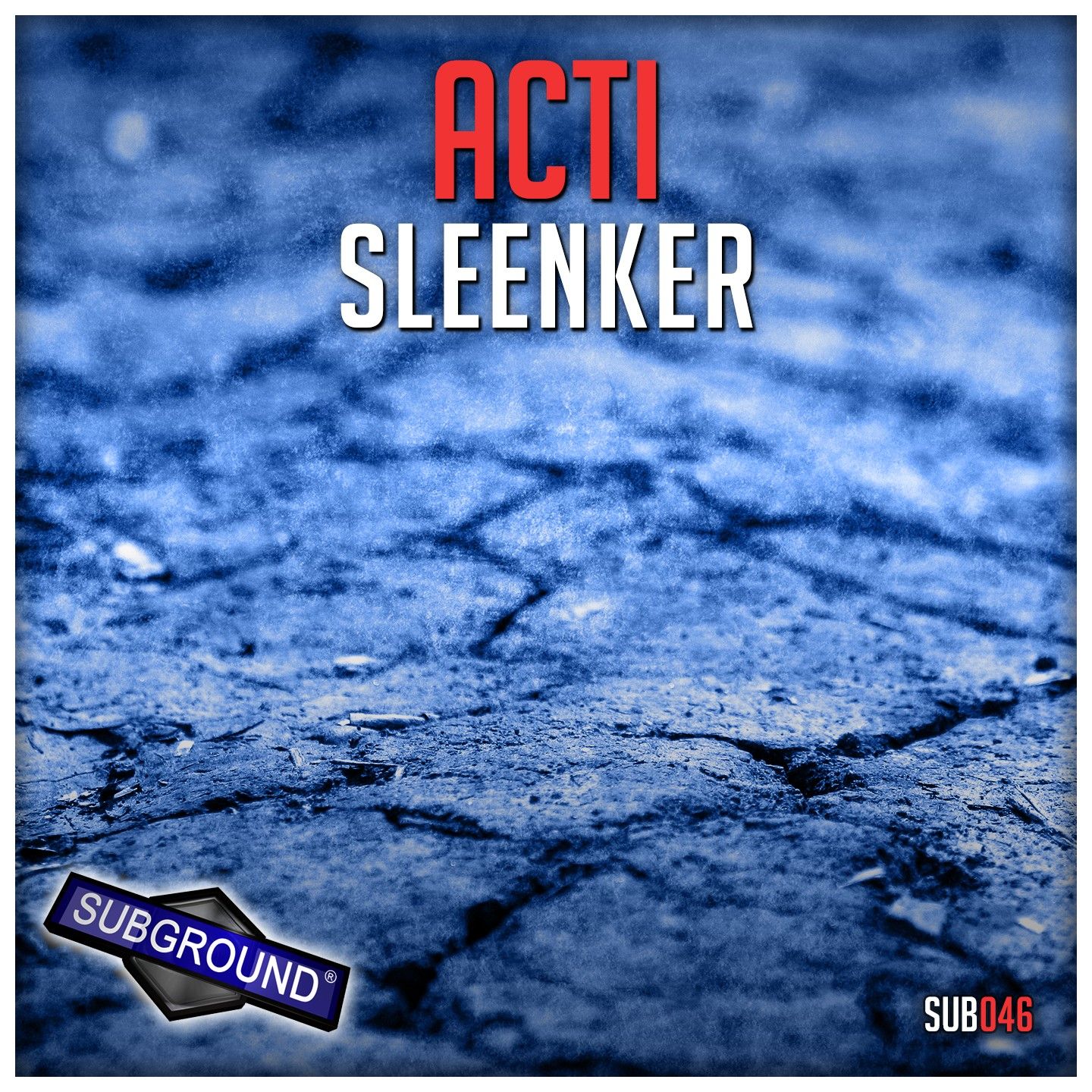 ACTI - Sleenker
Set to be released on the 18th of May, 2015 'Sleenker' is the latest project boasting ACTI's signature. Talented DJ and producer Manuel Tessarollo, the man behind the ACTI moniker has been on the forefront of the EDM crossover movement, blending in his remarkable Electro House sounds and harder forms of electronic music.

ACTI's productions have been in the limelight for several years and have been a staple amongst top chart positions. He's managed to reach Beatport's 'Electro-House' chart on three occasions with hit productions: 'Waykee', 'Zathan' and a collaboration with Delayers by the name of 'Fusion' landing the #2 spot. 2014 has been another big year for the gifted producer, having hit the charts with a remix of Bart Claessen's 'Chimaera', a team-up with Moby on DOORN Records by the name of 'Ow' and other distinctive projects such as 'Peacock' and 'Slylow'.

His unique projects have landed him deals with some of the world's most notable labels, namely: DOORN Records, Big & Dirty, Qult Records, Subground Records, Total Music, Q-Dance, Electrotunes and Activa Records amongst others. ACTI's work has also been noticed by his peers, gaining the utmost support from A-list DJs such as: Tiesto, W&W and Judge Jules to name a few. Aside from blessing the Dance music world with top-notch productions, ACTI is also very active on the live DJing scene, having warmed crowds at: Defqon 1, Tomorrowland, Mysteryland, Q-Base and Qult.

His newest single 'Sleenker' is definately on track to continue ACTI's successful run and has already landed the support of elite DJs like: Giuseppe Ottaviani, Organ Donors, Attat, DJ Jo Frexh, Outlaw Bros, Scott Parsons, Andrea Montorsi, Charly & Nazzz, Luca Antolini, Nutty T, Geck-O, Busho, Reinweiss and many more.

Kicking off with a thumping drum pattern, 'Sleenker' hits the road to a powerful shift into a harder, thunderous section. A siren introduces a breakdown, characterised by an earthquake warning speech, which introduces the chunky vocals. ACTI unleashes a forceful, subby kick-driven section as an accompaniment to the vocals, whilst using distorted synth melodies to intensify the atmosphere. Another breakdown strips away energy and gives way to another spoken part before heading into an orchestral, string phrase, which is then joined by EDM style synths to add spice. The single then bursts into a leftfield, anthemic chorus which is sure to raise roofs whilst ACTI smartly changes between uplifting melodies and darker elements, extending the earthquake theme in the lyrics into an actual sonic effect. His mastery of dynamics and sound control is truly remarkable in this single and one couldn't expect any less from such a seasoned producer.

ACTI's latest production 'Sleenker' is now part of Subground Records' rich catalogue. The Italian imprint is part of EDINET Publishing Group and has been making waves within the electronic music scene for numerous years. A regular on Subground Records, ACTI is part of their growing roster amongst the likes of: Subkilla, Smoke, Alex Kidd, Reinweiss, NeroArgento, Argy, Kutshi, Antolini, T-Tone and Astral to name a few. 'Sleenker' will certainly be enriching Subground Record's quality value and is surely a serious contender for 2015's top chart positions.

'Sleenker' will be released on Subground Records on the 18th May.