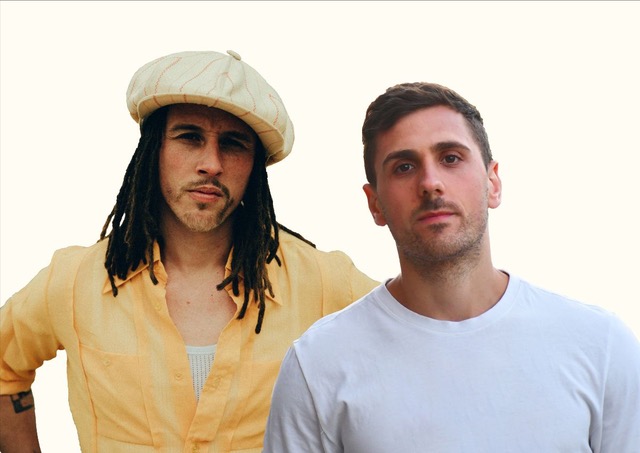 Sleepwalkrs & JP Cooper link up on new single 'Goodnight'
Sleepwalkrs and JP Cooper have joined forces on new single 'Goodnight', out now on Warner Records. 
Tapping into a sound that Sleepwalkrs has made his own in recent years, 'Goodnight' combines an infectious bassline and emotional breakdowns with JP Cooper's soaring, pitch-perfect vocals. The result is a feelgood dance track capable of infiltrating club sound systems and charts alike.
Sleepwalkrs comments on the record, "Goodnight is a song worthy of crying in the club, highlighting the variety of emotions we've experienced during lockdown yet keeping the energy high throughout. It's a relatable song whichever way you perceive it as it also touches upon relationships whether it be with others or yourself".
Real name Roberto Manfredi, Sleepwalkrs burst onto the scene when he collaborated with old friend THRDL!FE on 'Outta My Head', however it was his collaboration with French artist HUGEL on 'Magnify' that cemented Sleepwalkrs' authority in the dance music space. His music has received heavyweight support from Oliver Heldens, Cassius, Rudimental, Fedde Le Grand and more. Most recently he linked up with MNEK on 2020 hit, 'More Than Words', racking up 13 million Spotify streams in the process. The track also garnered widespread support from BBC Radio One, Capital and Kiss, including Billy Da Kid's 'Track Of The Week', as well as the coveted playlist spot on Channel 4's 'Sunday Brunch'.
Boasting 4 billion global streams, 10 million Spotify listeners, sold-out tours in both the UK and Europe and regular airplay across BBC Radio 1 & 2, JP Cooper is one of the most talented singer-songwriters on the British circuit. He is best known for collaborating with Jonas Blue on 'Perfect Strangers', a single that became platinum-certified and reached #2 in the UK charts.