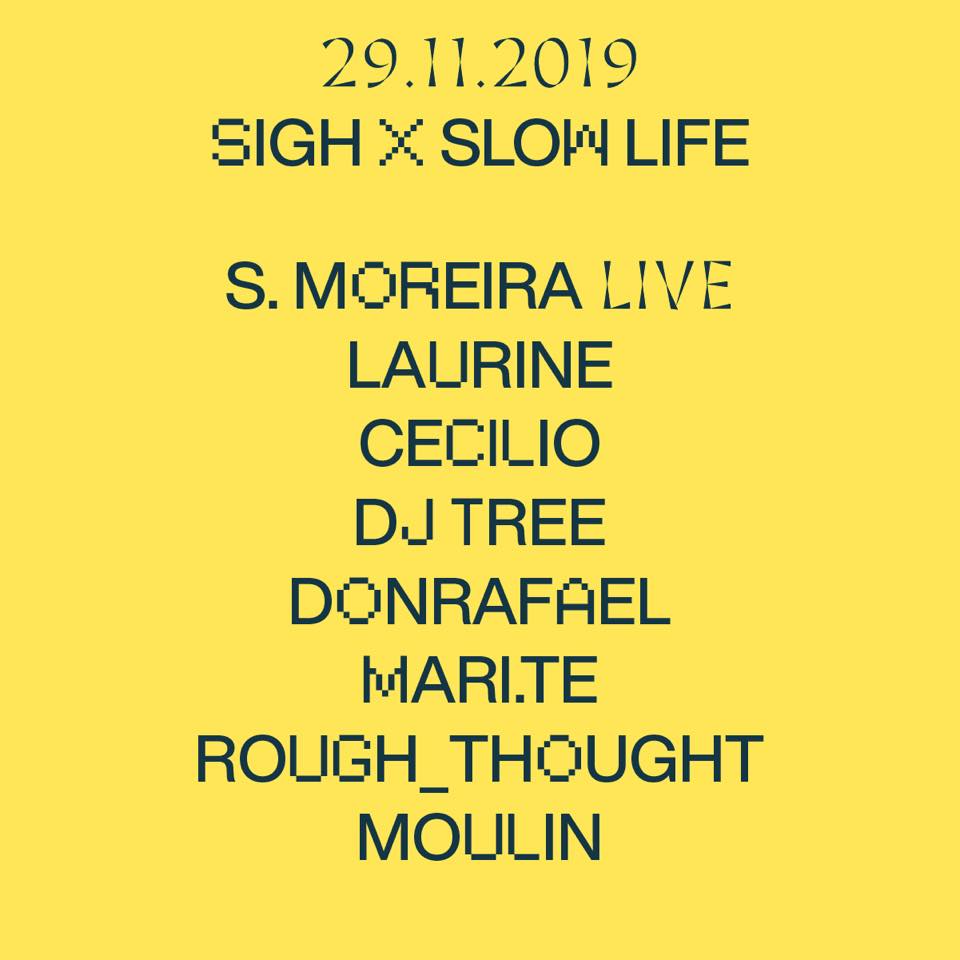 Slow Life, the collective from Berlin, will all be together for the first time in Madrid at Sigh Club
After the spectacular sold out of Sigh Club's new season's opening, the club prepares to receive directly from Berlin the collective Spanish-Italian Slow Life in November. Their artistic project, with a multidisciplinary projection, has been active since 2013, with their first references on their label and their first showcases in clubs such as Der Visionaere and Hoppetosse. It is formed by a producer, the Spanish S. Moreira and three DJs/diggers – the Italians Laurine and Dj Tree plus Cecilio from Cordoba – and a designer, Santi Uribe. It shows off one of Berlin's best-kept secrets, just like S.Moreira's spectacular live performance which he has been presenting outside the German capital – including a Boiler Room – , and that will be tasted in Madrid for the first time.
Slow Life's style is not easy to classify inside a style or time, but they have a predilection for dark sounds and broken beats with tracks that go from house to Detroit techno, from the '90s electro to '00s break with jazz echoes. The best way to understand one of the most fundamental projects of the current underground electronic music? Next Friday, the 29th of November, at Sigh Club. Tickets are flying, earlybird tickets are already sold out.