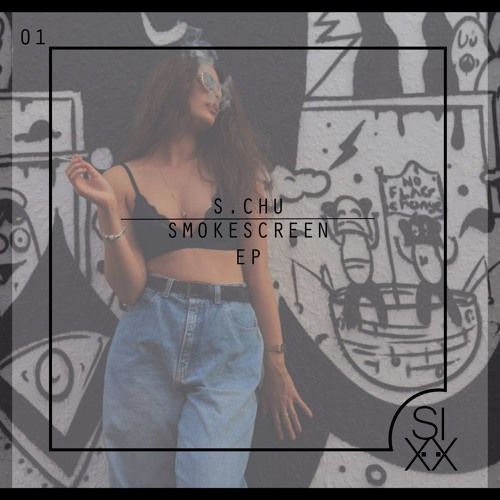 S.Chu - Smokescreen EP
SIXX AUDIO, the newly launched label from London producer, S.Chu debuts it's first EP from the label boss himself, titled 'Smokescreen'. Two tracks of hard-hitting garage inspired house sets the bar high for the freshly formed label, kick starting with 'Element', an energetic fusion of house and garage, crisp, sharp and bold that deserves it's place during peak time hours, followed by 'Dirtbag' a production that lives up to it's name with a dirty low synth line, catchy vocal cut ups and solid groove to get that blood pumping.
Racking up an impressive amount of support from the cream of the crop, high calibre collaborations and quality productions that have spawned respectful recognition, S.Chu has had a career journey that defines versatility. With productions ranging from Kano & Mitchell Brothers to partnering up with garage legend, Wookie to form one half of 'Exemen' which saw remixes for Jessie J, Roll Deep and Funkystepz, it's not hard to see why. Having already toured with a large handful of high profile artists including The Streets, Professor Green, Example, and Calvin Harris, S.Chu has now put his solo material at the frontline, debuting on Copyright Records/Defected with 'Oh My' featuring Mila Falls in 2013 (seeing support from Annie Mac, Toddla T and Sarah Jane who made this her track of the week on 1Xtra). In 2014 his track 'Closure' with soul goddess, Terri Walker was released on Defected and recently 'Feel Good' on Roger Sanchez's Undr The Radr
SIXX AUDIO begins it's journey of delivering raw and to the point productions to the masses with Smokescreen an impressive start to an exciting year ahead.
https://soundcloud.com/sixxaudio
https://www.facebook.com/schulive
https://soundcloud.com/schulive