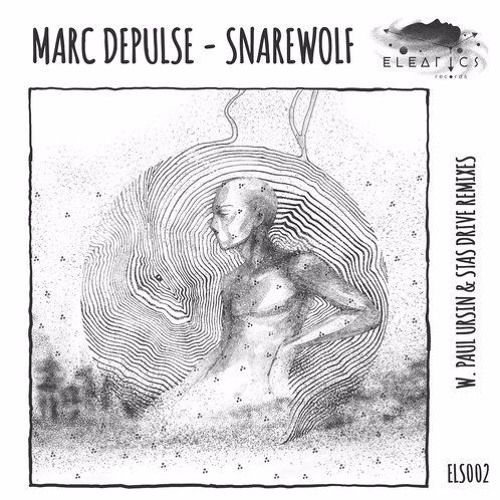 Marc DePulse - Snarewolf
Early support from Sasha, Kolsch, Danny Tenaglia, Djuma Sound System, Sasha Carasi, Ramon Tapia, Raxon, Robert Babicz, Edu Imbernon, Several Definitions, D-Nox, Nick Warren, Jeremy Olander, Sean The Element, BOg
We take on the firm line of quality as the top priority, so the artists and their music on the label speaks for itself.
Eleatics Records is proud welcoming German breakthrough artist known for his pure and memorable productions on the finest nowadays labels like Noir Music, Einmusika Recordings, Selador, Jeahmon! and more Marc's merit list. Defining his music as something which is not likely to be specified and generalized to one specific genre, Marc goes techno in 'Snarewolf' this time: heavy, dense and bouncy.
More into it, we present the remixes disclosing the original mix on its hidden layers. Italian producer Paul Ursin lately have been noticed with his production vision on Sincopat, Phunk Traxx, Noir Music besides his noticeable remixes for Danny Tenaglia, Pleasurekraft, Phunk Investigation. His remix for 'Snarewolf' has emphasized the very best of Paul's skills, original stems and found the right balance between melodic tech house and pushing techno vibes.
Stas Drive, the sound producer and engineer based in Ukraine, one of the most prolific acts on the current Progressive / Techno scene, nominated as one of the most sold artists of Progressive House of 2016 on Beatport, the artist of such labels as Chapter 24, Microcastle, Sudbeat amongst many others, is performing his remix, hypnotically taking the listener throughout it's full duration in full presence. Its worth your attention, friends, so don't let this quality get drown in the whirl of music you come across.