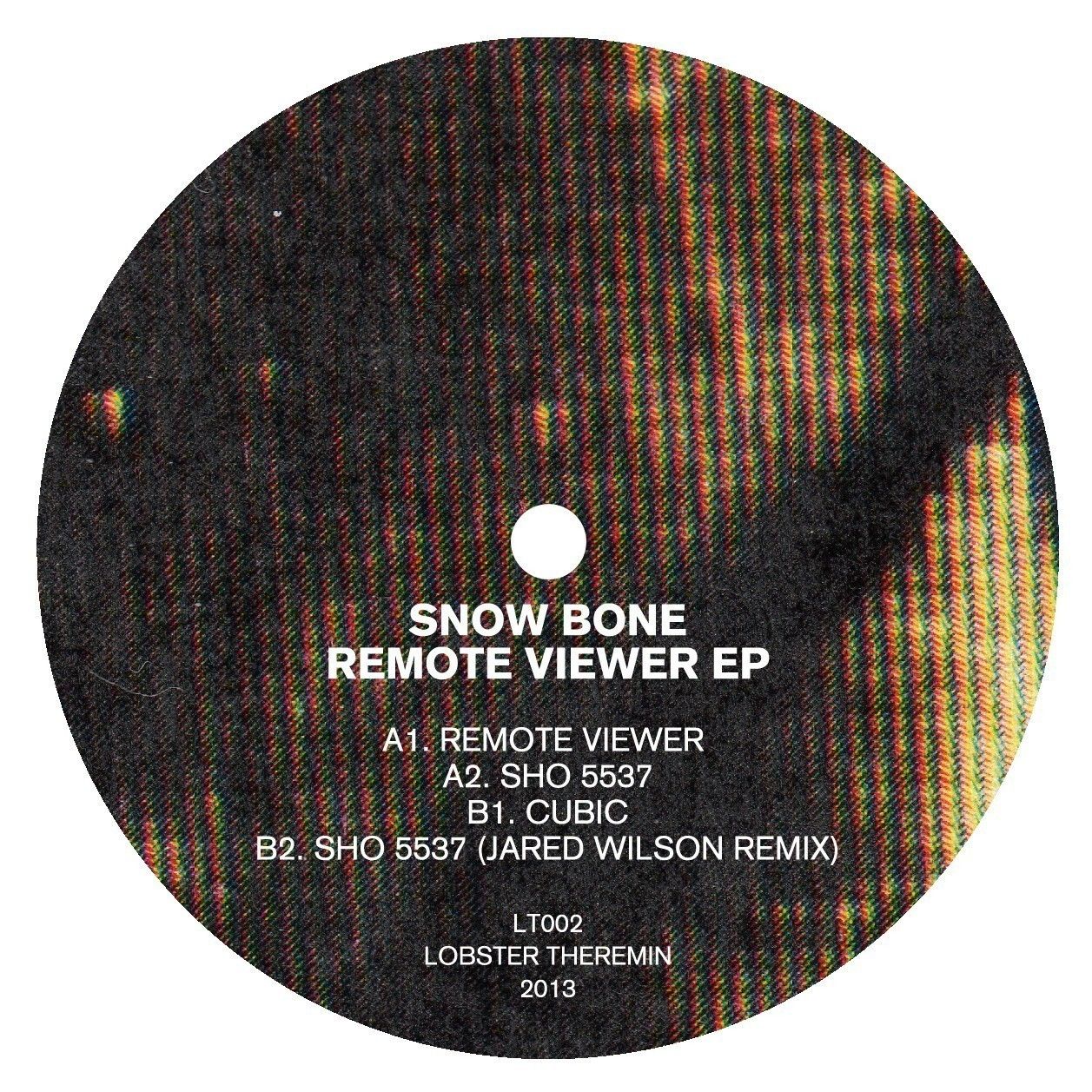 Snow Bone – Remote Viewer EP
Lobster Theremin follow up Palms Trax acclaimed Equation EP with another debutant in the shape of Snow Bone.
The Londonbased artist, also known as Rob Hare, has had an industrious if secretive production past, trellising a mixture of techno and leftfield house since the mid90's.
Propelled by a visceral infusion of techno, noise, industrial and EBM, this second EP owes as much to Basic Channel and Moodymann as it does to Hieroglyphic Being and Coil. It's skewed sonics and frenzied momentum combining in such a ferocious way as to blow the mastering console at D&M four times!
Title track Remote Viewer slams straight from the off, with the saturated bass and abrasive textures driven to hatcrushing levels. SHO 5537 provides a sinister centrepiece for the EP, blending dark, cinematic atmospheres with a doomsday kick drum and walls of stomachturning white noise relentlessly scraped from the scorched surface of fried circuit boards.
Flipping to the Bside sees a closer connection to LT's opening release, with 'Cubic' leaning on a vintage house lead line that's filtered over a deep, Terrence Dixonesque groove. Taking the classic slant even further is Jared Wilson's remix of SHO 5537. Bearing pretty much zero resemblance to the original, this cut finds Jared in a more speculative mood, allowing the 303 to become an opulent layer in a padsoaked warehouse lifter.