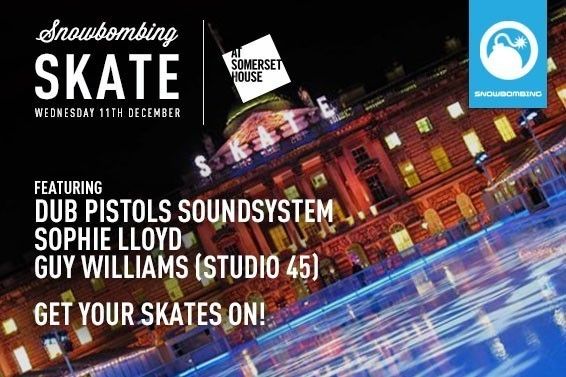 SNOWBOMBING TO HOST 'SKATE' AT SOMERSET HOUSE ICE RINK
On Wednesday 11th December, Europe's biggest and longest standing show on snow, Snowbombing will take over the ice rink at Somerset House, for a night filled with disco, mulled wine and festive tomfoolery.
On-hand to entertain throughout the evening will be Snowbombing veteran and Dub Pistols front man Barry Ashworth, Paradise 45 founder Guy Williams and Sophie Lloyd, who will be bringing her sack of classic disco tracks that will keep you whizzing round like Tourville and Dean.
Dig out your best Christmas jumper, get ready to throw some serious shapes and head to the coolest and most slippery soiree in town. Not to be missed!
To book tickets please visit: http://www.ticketmaster.co.uk/skate-at-somerset-house-club-london-11-12-2013/event/1F004B2697B2BECE
Listings information:
Snowbombing presents Skate at Somerset House
Tickets are priced at £17 + booking fee
Wednesday 11th December
Somerset House- Strand, London, WC2R 1LA