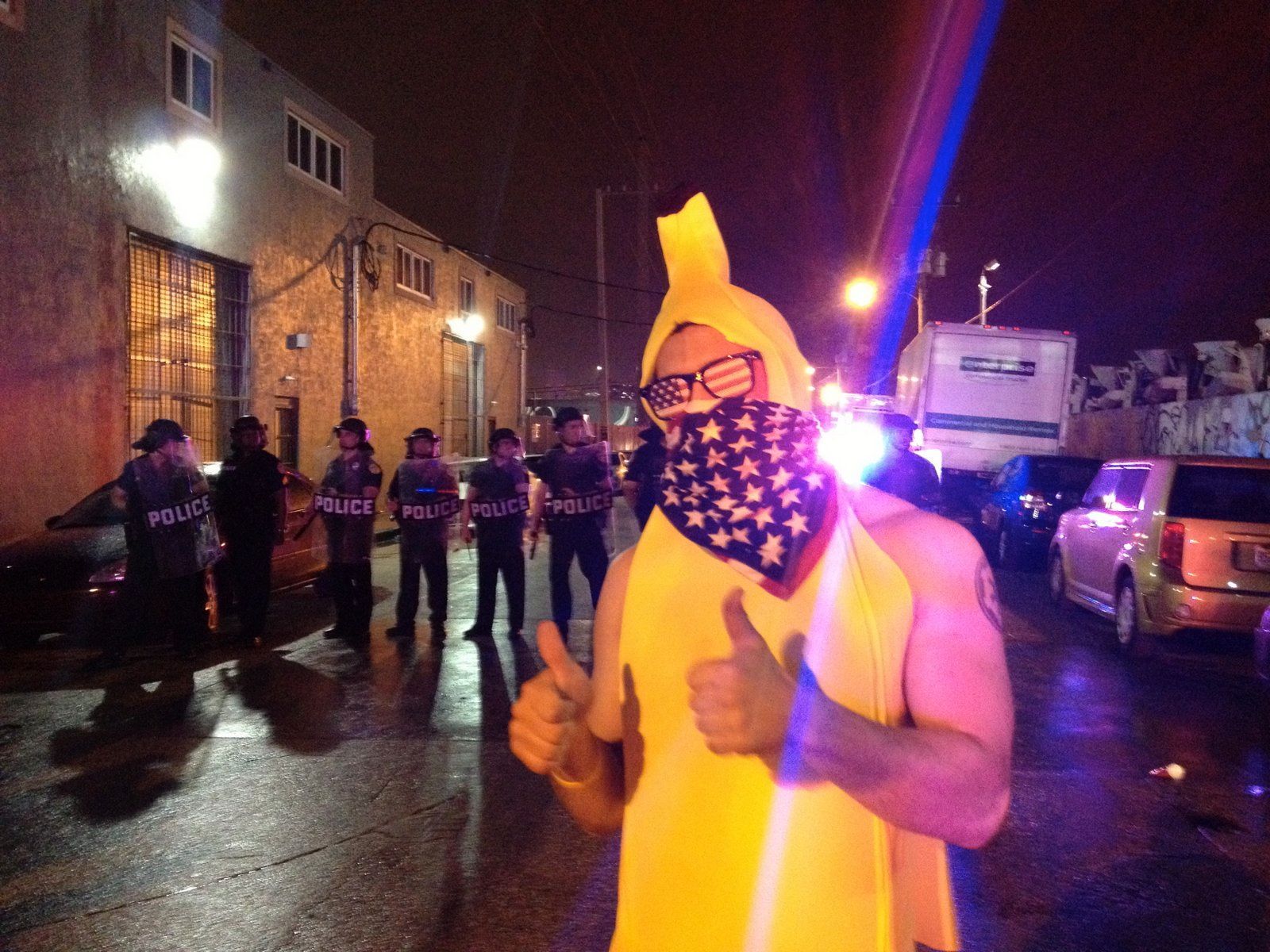 Dada Life call for 'Happy Violence'
Dada Life are renowned for their loyal following and high-octane live shows, but things got out of hand even by their standards during their Miami show last weekend, which was swiftly shut down by riot police before they had even taken to the stage.
With police arriving during Texas duo Tritonal's set, staff stopped letting people in, which led to fans rushing the gates and a SWAT team being called into quell the situation. Caused by issues entirely out of Dada Life's control, the duo are not going to let it dampen their spirit:
"When we first heard about riot squad being outside ready with teargas we thought: not again! It was like the riots in Los Angeles we had in 2010 at our show all over again.
Dada Land is peaceful. It's all about Happy Violence. All we want is to get all our citizens together in a huge room, play music and give them the best time ever. Luckily we're coming back to Miami to make up for it. They can't shut us down… Dada Land will prevail"
The show is currently being rescheduled for 28th December at an as yet unannounced South Florida venue so that fans won't miss the opportunity to see them perform, while those who aren't able to attend will be able to receive a full refund for their tickets..
For more info, please visit: http://www.dadalandmiami.com/