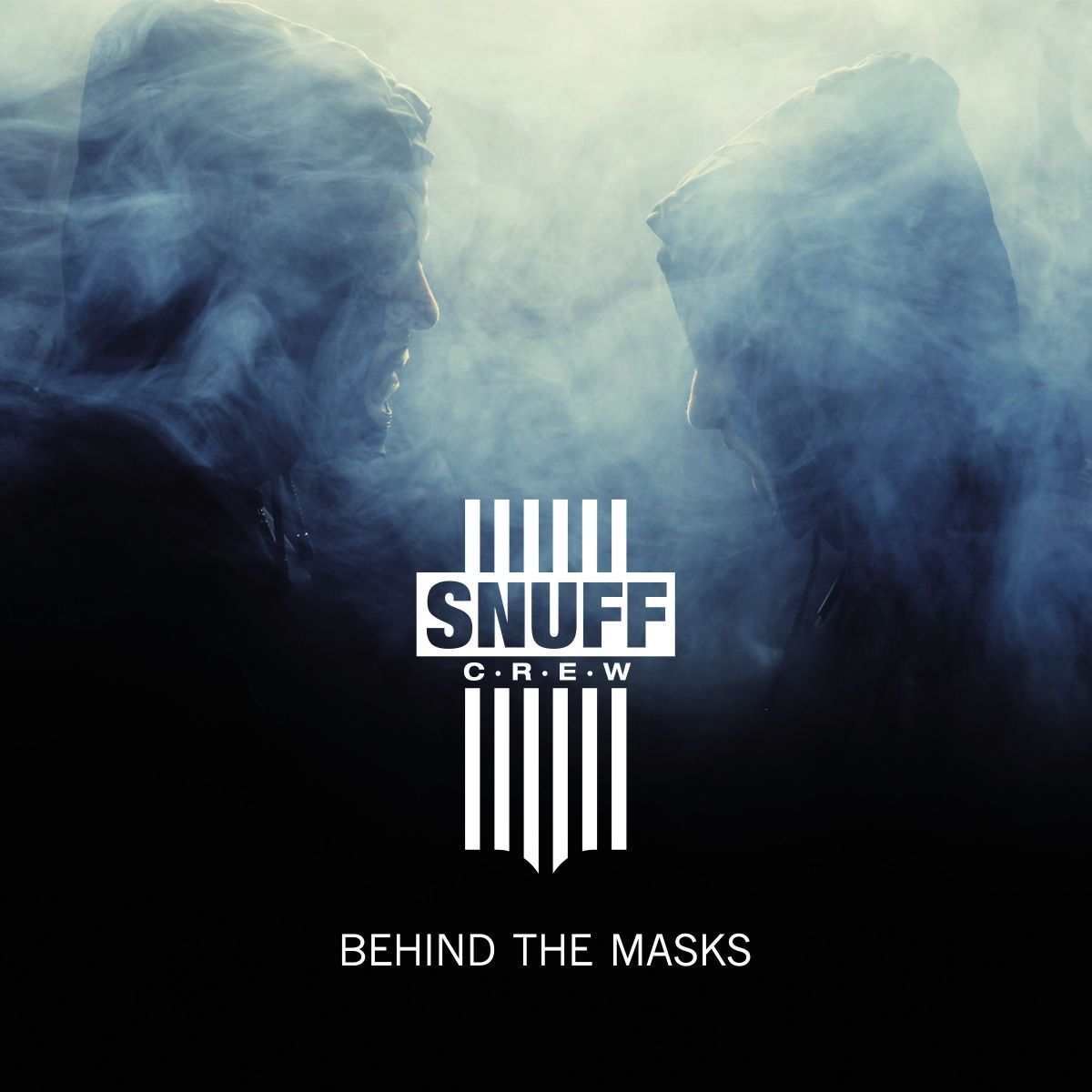 SNUFF CREW – BEHIND THE MASKS
For their third album, Snuff Crew chose to work more conceptually than they had on their previous releases (their eponymous first album 'Snuff Crew' in 2009, and 'Jack 2' in 2010) on labels such as Killekill, International Deejay Gigolos, Playhouse, SCI+TEC, Rush Hour, and Skylax.
Musically you can expect jackin grooves, tweekin acid lines, emotional vocals, catchy pianos, big melodies, tight Hip House and Oldschool Electro beats and much more. The longplayer is 100% Snuff Crew but with its combination of dancefloor weapons and full song arrangements it also marks their next step.
Different methods were employed to create this record. They scored their songs and arrangements and new influences took hold. It became more about writing songs than producing tracks. The whole process of shaping the album took far longer than expected, especially as it grew to include such world-class guests as Tyree Cooper, Robert Owens, Rachel Row, Kim Ann Foxman and Hard Ton. Snuff Crew had already released remixes for Ellen Allien and Dance Disorder with BPitch Control, and they knew they were the right label for this project.
Chicago House and Acid House remain important to the creative work of Snuff Crew. Yet, on this third album piano-driven 90's US-House, dark Oldschool Electro and Hip-House are strong influences as well. It was easy for the duo to agree on the title 'Behind The Masks.' It is important for the Crew to give deeper insights into their work and vision of their music, even if the masks will remain an essential trademark in their popular live shows.
"'Behind The Masks' is our very own tribute to the House sound of Chicago from the 80s and 90s. We are proud to have Chi-Town legends like Robert Owens and Tyree Cooper on board. We are also very happy that we could team up with great artists like Kim Ann Foxman, Rachel Row and our friend Hard Ton."
As remixers they already worked on tracks by Robert Owens, KiNK, Butler & Kendig, Hard Ton, Billie Ray Martin, Dance Disorder, Remute and many more. Snuff Crew are famous for their jackin and jammin live shows. They already have convinced the au­diences in such revered clubs like Berghain (Berlin), Womb (Tokyo), Solyanka (Moscow), Social Club (Paris) and at festivals like Wire (Yokohama). Their live raw, jackin', hi-octane feel can also be felt throughout the whole of 'Behind The Masks'. Prepare to jack your body!
www.snuffcrew.com
https://www.bpitchcontrol.de/