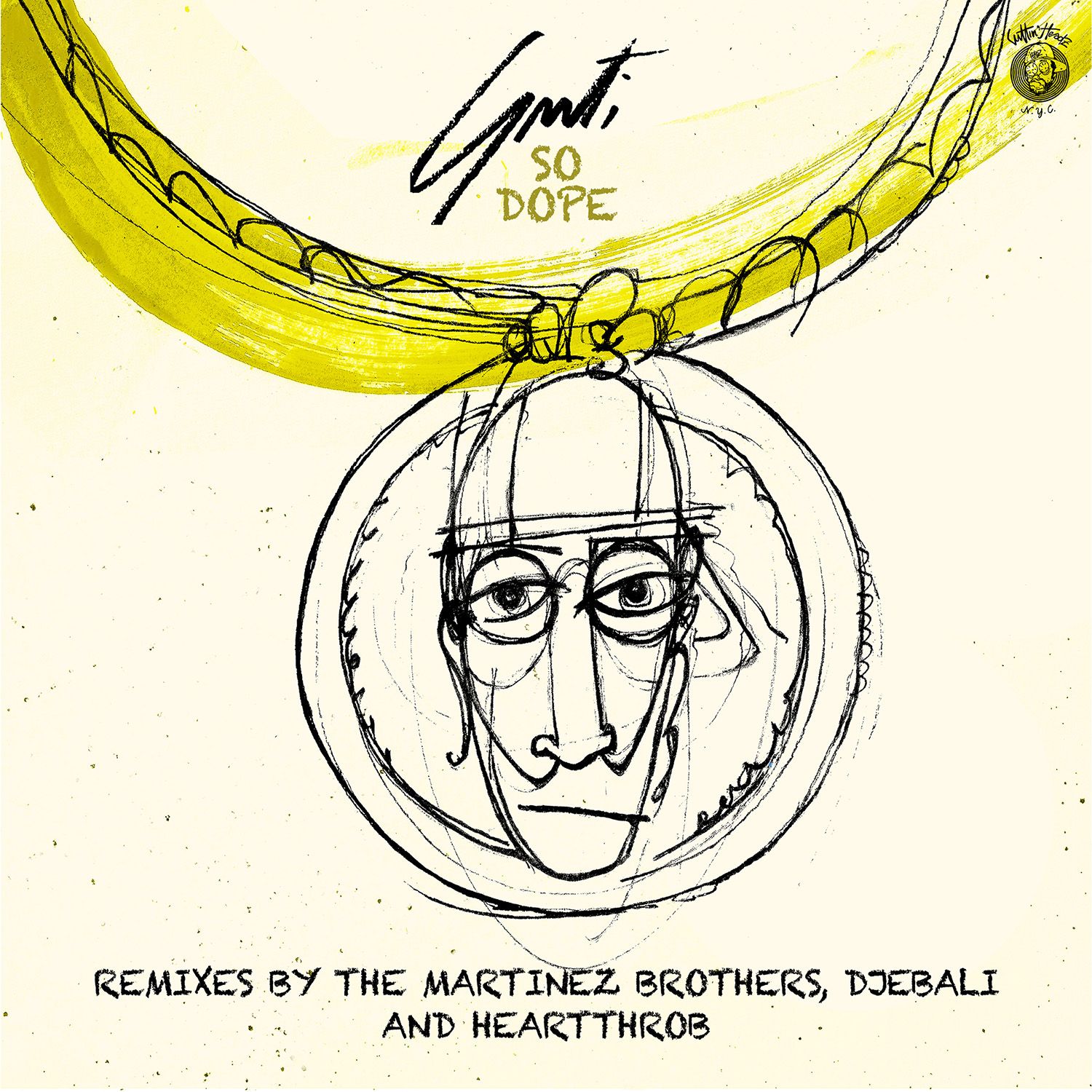 Guti - So Dope (incl. The Martinez Brothers, Djebali, Heartthrob Remixes)
Currently fizzing up summer crowds on his European tour, the Argentinian renaissance man is testing his wares, as he prepares to unveil his third artist album at the turn of 2019. Set for release on The Martinez Brothers' perennial Cuttin' Headz imprint, it will herald a fresh jacking chapter for the artist who famously refuses to sit still.
An instant statement of intent, 'So Dope', the first taster from the forthcoming long-player, lives up to its name with a thumping NYC swing, loose twanging slap-bass pops, trippy vox overlays, springy rhythmic elements and all essential conga rolls. With its concrete-thick groove, 'So Dope' commands an equally robust remixer rollcall. Which is exactly what The Martinez Brothers have recruited…
The bossmen themselves get elbow deep with a warped and twisted bassline that snakes around the stately jacking beat, gradually becoming more warped and wonderful as the track progresses. Djebali follows with a precision contrast as the vocal shots wrap themselves tightly around a timeless 909 beat and subtle tracks of venomous acid while Heartthrob flips it into an all-out rolling techno experience. Dope ain't the word.