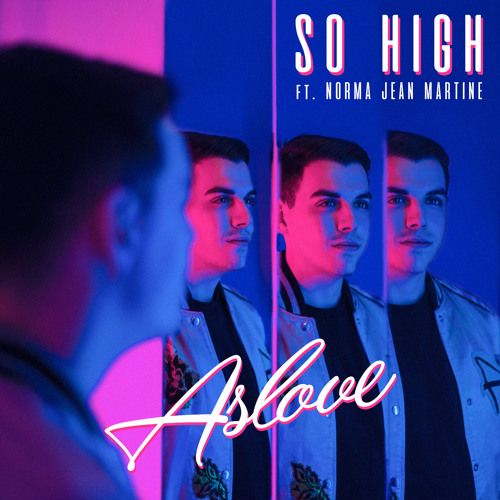 Aslove - So High
French new talent Aslove has proven himself to be an unstoppable force, having made a drastic impact with each of his releases. His latest set of anthems form his brand new 'Preface(s)' EP, which looks set to be his biggest triumph yet.
After his first ever release hit over 5 million streams worldwide, Aslove has continued to go from strength to strength. Having remixed high profile artists such as Katy Perry and Carla Bruni, his level of support is building at an impressive rate. Following on from a huge year in which he released his exceptional single, 'Put Your Records On', he is showing no sign of slowing down.
The three-track EP kicks off with 'So High' featuring American vocalist Norma Jean Martine, an uplifting anthem characterised by its infectious melody. 'When You're Crazy' showcases Aslove's diverse production capabilities, seamlessly combining with Calum Venice's charming vocals. 'Heart' acts another complete change of pace, showcasing Benjamin Man's haunting vocals.
BUY LINK:
SOCIAL MEDIA:
https://www.facebook.com/aslovemusic
https://soundcloud.com/aslove-music
https://www.instagram.com/aslovemusic
https://twitter.com/aslovemusic