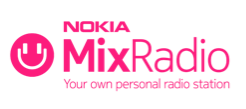 So who is going to win a BRIT Award tonight?
One Direction and David Bowie will be the big winners at the BRIT Awards 2014 according to Nokia MixRadio, the official online partner of the ceremony and their millions of users across 31 countries.
Nokia MixRadio unveils the predictions based on the "thumbs up" and "thumbs down" feature from their BRIT Award inspired playlists curated by Nokia MixRadio musicologists, including "Best of BRITS" and "BRIT 2014 Nominees".
One Direction get the nod for Best British single and group, whilst David Bowie is the standout act for Best British Male Solo, which is bad news for Jake Bugg, as Nokia MixRadio listeners rank him as the most unpopular and bottom of the winners board.
The list has been put together based on popularity statistics on the free music streaming service.
Ellie Goulding is ranked as the most popular British female soloist and covered the bases with two nomination in the BRITs singles. Breakthrough Act goes to London Grammar who look like they peaked at the right time.
John Newman, Love Me Again is without fail the marmite track of the BRITs nominees, with the high number of likes and equal number of dislikes.

The BRIT Award inspired playlists curated by Nokia MixRadio musicologists are available to hear on all Nokia Lumia devices and by visiting www.mixrad.io.
In Association with the BPI, Nokia built and powered The BRIT Awards social wall bringing to life an on-line experience for international fans around the world. As well as being aired on ITV tonight at 8pm GMT, for the first time in history The BRIT Awards will be streamed live from the Nokia powered social wall via Youtube – enabling Nokia MixRadio users across all their 31 markets to watch The BRIT Awards 2014.