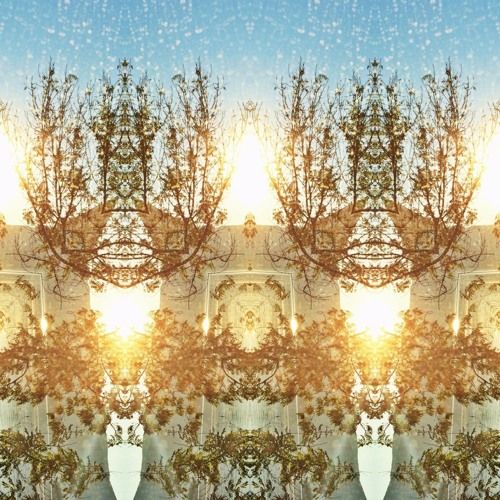 Nezzy Idy - Soapland
Using modular synths, vintage gear, and sound devices built from DIY kits, Nezzy Idy wades through his web of patch cables to craft layered, hypnotic tracks with a dark aesthetic and analog sound. Emmett Corman, veteran San Francisco Bay Area DJ and producer, is the mastermind behind Nezzy Idy, and has released electronic missives for the likes of Daly City Records, Corpus Lignum, and Katabatik. Self-described as 'dark wave / electro', the Nezzy Idy sound experiences a dance floor metamorphoses for his Roam Recordings release, the Soapland EP. A shadowy disco creature crawls into the abundant fog and strobe light concoction of this nightclub as these five tracks provide a beguiling soundtrack.
The ominous synth chords of "After Dark" start off the proceedings, as sequencer pings and squelchy bass throb under groovy percussive strikes. Soaring but tense melodies abound. "Soapland" is like a ride in Gaff's flying cop car, filled with bright tones and a driving four-on-the-floor rhythm. Strange vocals, vocoded and just plain mysterious, float in and out of the sonic airspace. "Tunnel" gives the listener a more pounding option, as the drums are heavy and the electronics are insistent. This one could've time-warped from an 'industrial night' in days of yore.
A pair of stellar remixes compliment the 'cool as' originals. Zombies In Miami (Correspondant / Cómeme) tackle "Soapland" and deliver a sprawling late night treatment that pulses and glows like a distant dying star. The build in this one is intense, sparkling with electricity and blueshift forward motion. Next, Nezzy Idy reworks his "Tunnel" track, adding a relatively smoother ride accentuated by upward arpeggiations and growling bass synths. The icy combination of multiple sinister melodic lines aurally beckons the listener through the Tunnel without a hesitation for what lurks on the other side.
Label and Artist Links:
www.roamrecordings.com
www.facebook.com/nezzyidy