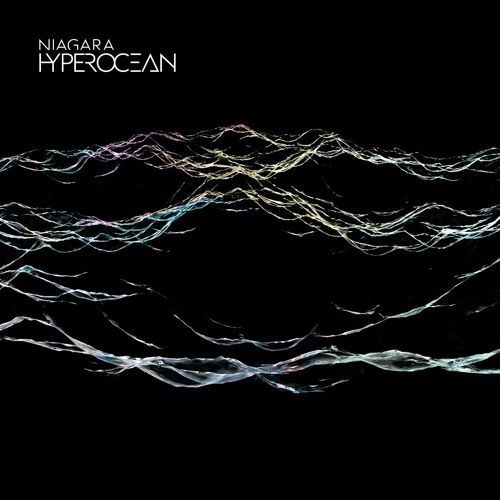 NIAGARA - Solar Valley
Turin-based experimental-pop pioneers David Tomat and Gabriele Ottino return as Niagara for their third album, 'Hyperocean', out May 6th via Monotreme Records. Still retaining the band's trademark pop edge, it is Niagara's most experimental effort to date, combining alternative electronica, dark-tinted psychedelia and funk, with sweeping arrangements complimenting spluttering rhythms and booming electronics, akin to digital alt-pop peers Lapalux, Mount Kimbie and Nosaj Thing.

The Italian duo have always had a driving concept behind their albums. Where their 2014 offering 'Don't Take it Personally' focused on the struggle between technology and nature, 'Hyperocean' has allowed the band to conceptualise something that has inspired them from the start of their musical careers: Water.
'We are really excited to drop the first track from our new album, 'Hyperocean.' 'Solar Valley' has two parts – one written by Gabriele Ottino and one by Davide Tomat – which convey two emotions: fear of the destructive power of flames and hope for the salvation brought by rain clouds.' Niagara on 'Solar Valley'

'Hyperocean' presents 11 expansive landscapes that sculpt Niagara's oceanic world. Ebbing and flowing between the eerie calm of 'Drift' and the violent, visceral waves of 'Roger Water', it shifts itself into new forms, like water itself. Opener 'Mizu', an eerie descent into unchartered territory, sets a fluid pace for the album, which surfaces for breath only at the delicate 'Firefly' before submerging again into a realm of aquatic ambience, decorated with textured synths and fluid basslines. Explosive cuts 'Escher Surfers' and 'Solar Valley' force the running order to flow between moments of serenity and calamity, much like the unpredictable nature of the seas, and the epic 'Alfa 11' slowly transforms into an all-encompassing, grandiose conclusion.

Remixes for their previous album included contributions from Liars, Gonjasufi and Acid Pauli, and we can expect further inspired collaborations to emerge from Hyperocean.