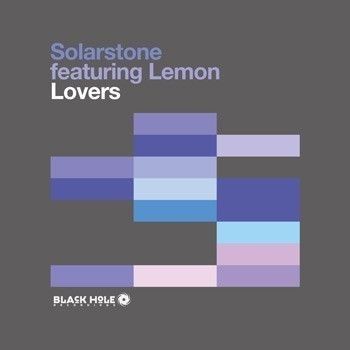 Solarstone Feat. Lemon – Lovers
With his Vangelis homage 'Love Theme From Blade Runner' firmly established as a hot favourite in end-of-year polls, Solarstone's next single excursion sees the Pure Trance guardian dip back into the sonic riches of his latest album. Moving from 'Love' to 'Lovers', he's teamed up with cult New York-based synth-pop outfit Lemon.
(Available on Beatport on Black Hole Recordings, 9th December 2013)
Across its Original versions, 'Lovers' is a knowing glance back by Solarstone at his formative musical years. Its production and vocals draw affectionate inspiration from a wide artistic palette, with Erasure, Depeche Mode, Roxy Music and Joy Division being just some of its many touchstone influences. Featuring introspective and deeply personal lyrics & vocals from Lemon's frontman Roger D. Smith, 'Lovers' lays and layers them against crisp percussion, atmospheric analogue synths and brilliantly stagey drum rolls.
Masterfully bridging the decades Solarstone's new Pure Mix versions kick off 'Lovers' remix collection. Rushing up to meet 2014 club floors, throughout their intros they utilize high-impact kick-drums, echoing harmonics and the Pure Mixes' leitmotif running basslines. Building potent levels of tension, the vocal affects a controlled burn on the drop before Solarstone hooks the swirling atmosphere and up-surging synths back in.
'Lovers' reaches dancefloors on December 9th.
www.solarstone.co.uk
www.puretrance.com
www.twitter.com/richsolarstone
www.facebook.com/solarstone
www.shop.solarstone.co.uk
www.blackholerecordings.com
www.soundcloud.com/blackholerecordings