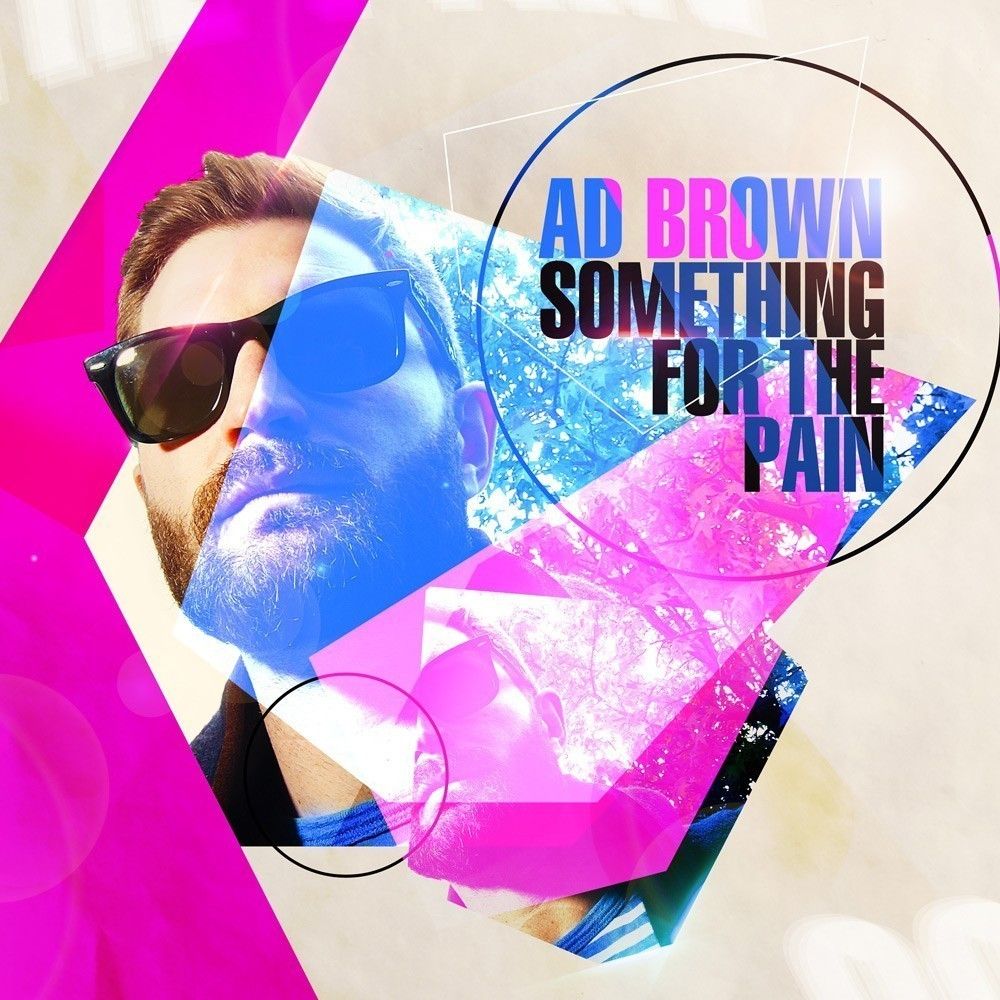 Ad Brown – Something For The Pain
The last few years have seen composer, producer, DJ and A&R man Ad Brown keep the EDM universe supplied with a steady flow of highly polished, broad-span-appealing electronic music. Locking on to the beneath-the-surface magnetism of his productions, an ever-increasing directory of world-class DJs have rallied to his sound. Now the young Londoner is ready to step centre stage with the release of his debut long-player. Over a scrupulously edited collection of music, he matches his own inimitable production stylings – that of a cooler, more cultured house, trance & more with an attuned ear for memorable, accessible lyrics and engaging vocals.
Brown took the album decision whilst on a travel sabbatical, journeying around the Asia and the South Pacific and commenced its production the week of his return. Many months in the making ("close to 30" says Brown), and condensed down from over a 100 demos, concepts and ideas to 14 pristine refined productions, Ad's first album collection is finally here.
On its completion he stated: "I feel there is a 'too soon' and a 'too late' for a first artist album to arrive. It falls at a different point for every producer, but this feels like a good time for me. 'Something For The Pain' has taken no small amount of blood, sweat and tears to get sounding exactly the way I wanted it. Its also taken time, but as the saying goes 'the devil is in the detail' and I wouldn't have had its production any other way. I am thoroughly delighted to finally be on the eve of the album's release."
'Something For The Pain' embarks with the spacious redolent chill of 'More' and its lead-out single, 'Ready And Waiting'. Through their verses and choruses, vocalists Hannah Ray and Tess instil an epic nature to the songs, thawing the productions' cooler edges and bringing heat and harmony to the album's overture.
Championed by Ferry Corsten, most recently on his Once Upon A Night 4' album, 'Thrive' begins to hardwire more driving, floor-facing tones into 'Something For The Pain's system. Co-produced alongside Miami studio-head Stan Kolev, the pair incorporate a grooving feel-good bassline nature, tying it idiosyncratically to cool trance-progressive tones. 'Tears' meanwhile is a rare instrumental from Brown. Basing itself around a chiming xylophonic leadline, it deals complex yet memorable note movements.

Hung off resonating piano notes, reverberant stormy FX (recorded in Indonesia during his travels) and drum-free immersion, 'Sorry's half-whispered/half-sung lyrics, deliver 'Something's midpoint interlude. It's an ephemeral rest-up though as 'Pulse' (produced alongside stateside Shawn Mitiska) plunges into big, sonic tubular mainlines, bringing greater force and stridence to the album.
The trance-toned, Kerry Leva sung 'One More Night' and the transposing riffs and ever-exacting production of 'All I Need' deliver the album some of its most uplifting moments. 'Been A While' brings further contrast through its classic Chicago house themes, whilst vocalist Arielle Maren infuses both list and lament on 'Like The Sunrise'. 'Lie Awake' again highlights Ad's innate ability to pair catchy vocals (Hannah Ray again) with accessible productions, while 'Tonight' gifts the album its pensive, touching, poignant dénouement.
Across 14 advanced-beyond-his-years pieces of music, Ad Brown delivers a flawless first album. Flush with lyrical depth, an inspiring lack of cliché, vocal turns from class-of-tomorrow singer/songwriter talent and cornered around his precocious, hyper-polished studio work, 'Something' is a blueprint for a debut album.
If you need an antidote to the quantity-over-quality EDM tide, 'Something For The Pain's likely it. It's out through Black Hole Recordings on November 25th.
Ad Brown – Something For The Pain Tracklist
01. Ready And Waiting (with Hannah Ray) (2:54)
02. More (with Tess) (4:06)
03. Thrive (with Stan Kolev) (4:57)
04. Run To You (featuring Antonia Lucas) (4:04)
05. Tears (3:28)
06. Sorry (1:54)
07. Pulse (with Shawn Mitiska) (4:45)
08. Something For The Pain (featuring Renee Six) (4:04)
09. Up All Night (with Steve Kaetzel and Kerry Leva) (4:10)
10. All I Need (2:35)
11. Been A While (3:19)
12. Like The Sunrise (with Steve Kaetzel featuring Arielle Maren) (2:35)
13. Lie Awake (with Hannah Ray) (3:49)
14. Tonight (with Mango and Kerry Leva) (5:52)
www.adbrown.co.uk
www.soundcloud.com/adbrown
www.facebook.com/adbrownmusic
www.twitter.com/AdBrownMusic‎
www.blackholerecording.com
www.soundcloud.com/blackholerecordings