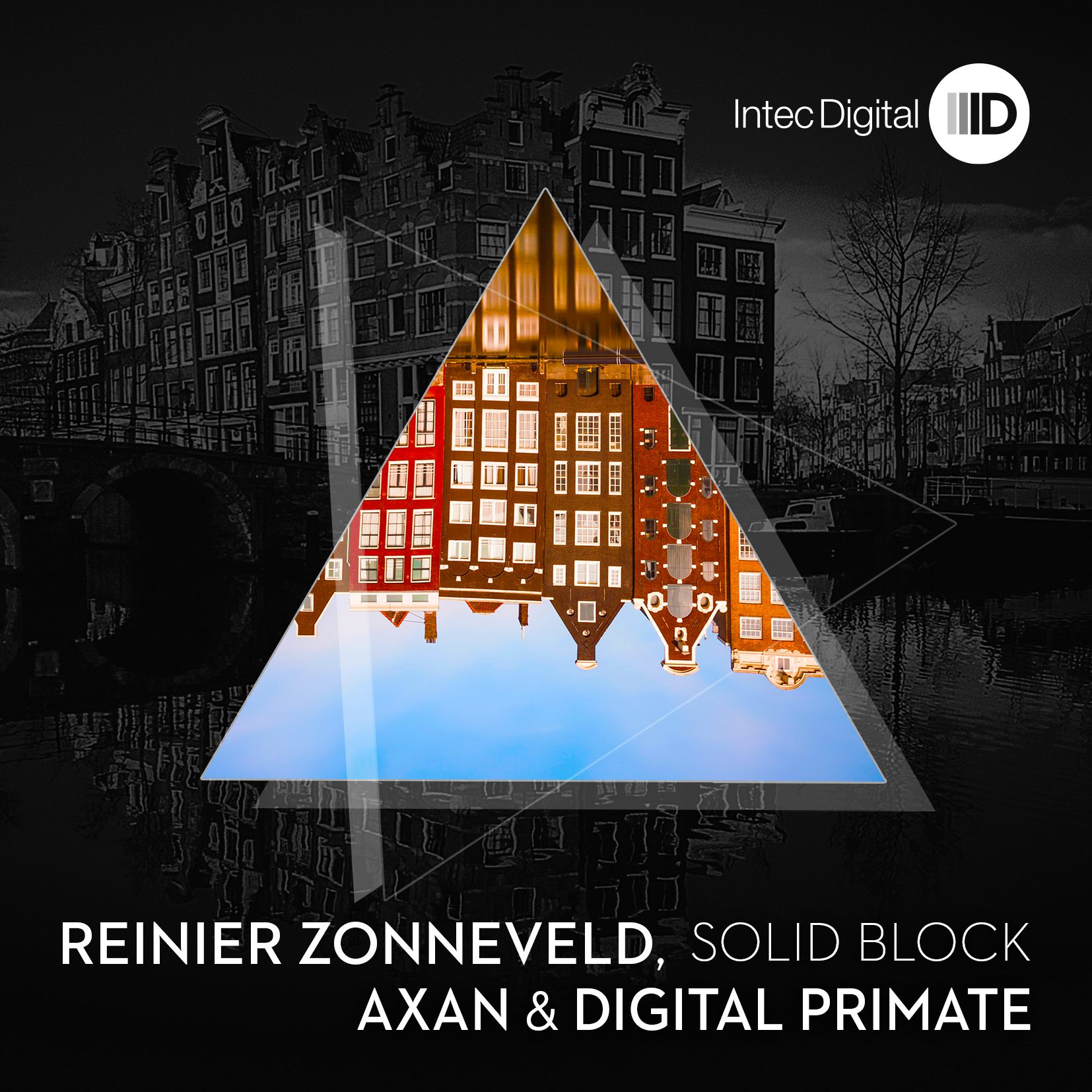 Reinier Zonneveld & Digital Primate & Axan - Solid Block EP
June 6th sees three of Holland's rising Techno talents Reinier Zonneveld, Digital Primate & Axan, join forces to deliver their debut EP on Carl Cox and Jon Rundell's seminal imprint Intec entitled, 'Solid Block'.
Over the past 6 months, this impressive two-track offering has been causing serious damage on dancefloors across the world – seeing heavy support from Carl Cox and Jon Rundell – and follows previous releases on labels such as; Deeperfect, Trapez, Tronic, Stil Vor Talent and Bush Records.
'Critical Bomb' commences the release which encompasses a dark and driving peak-time Techno groove, industrial-sounding synth stabs, twisted effects and an abundance of squelchy TB-303 acidlines.
The EP's title track, 'Solid Block', is next up and concludes the release, delivering yet another tough and pounding peak-time framework featuring a distorted and manipulated TB-303 hook, rave-esque synth stabs and extremely powerful low-end frequencies.
Side by side, both tracks work exceptionally well and boast a unique quality about them, making this another must-have Intec release to add to your collection. 'Solid Block' EP is available exclusively via Beatport on June 6th and everywhere else two weeks later.
FIND REINIER ZONNEVELD & DIGITAL PRIMATE & AXAN ONLINE:
https://soundcloud.com/reinier-zonneveld
https://www.facebook.com/Reinier-Zonneveld-229511313792092
https://soundcloud.com/digitalprimate
https://www.facebook.com/Digital-Primate-153244251472
http://dj.beatport.com/axan
FIND INTEC ONLINE:
https://soundcloud.com/intec-digital
https://twitter.com/intecdigital
http://www.beatport.com/label/intec/15077
https://www.facebook.com/IntecDigital
https://www.youtube.com/user/IntecDigitalTV