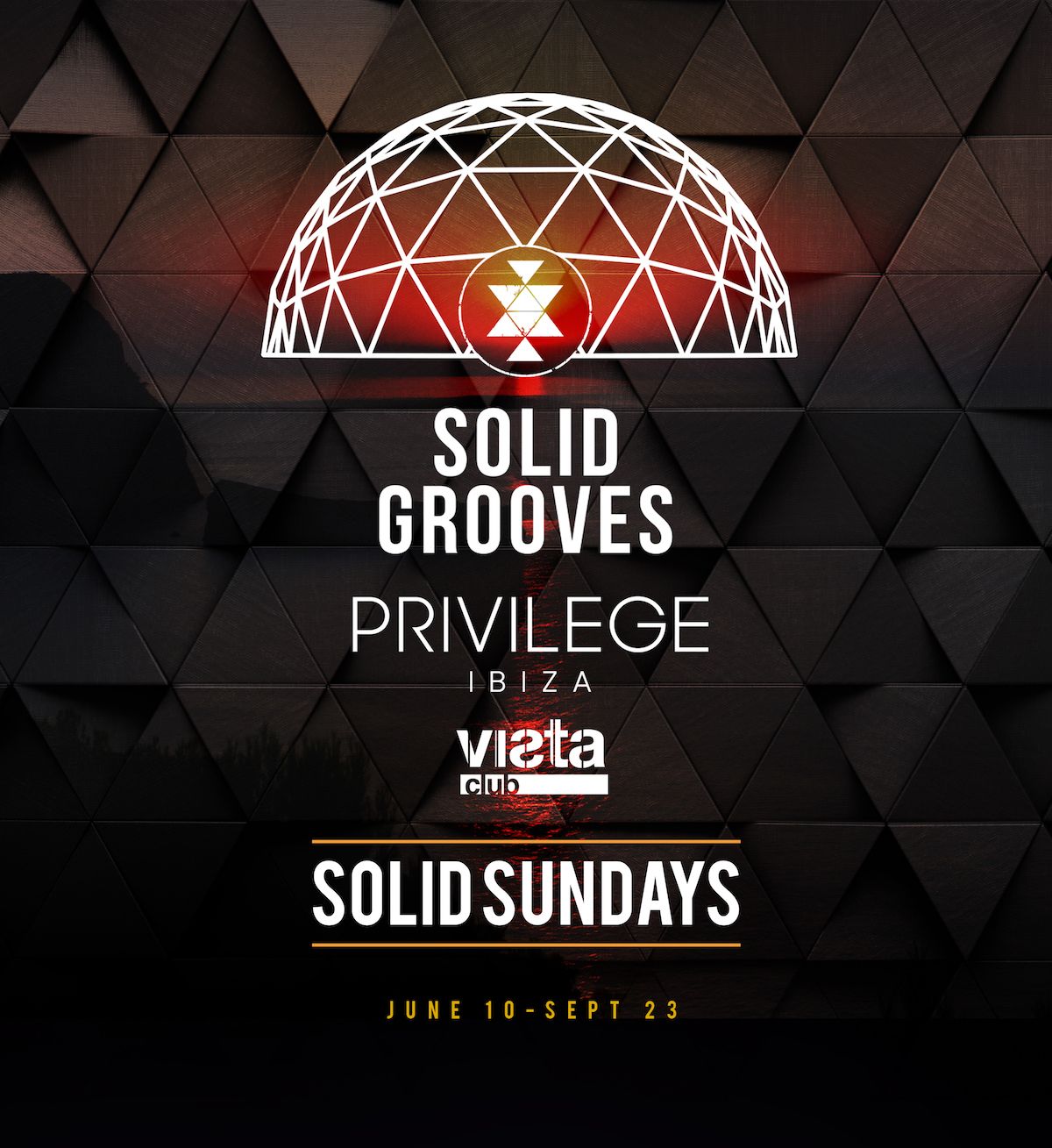 Solid Grooves at Privilege Ibiza this summer
There is no more authentic Ibiza experience than being lost in the smoke and lasers of Vista Club Privilege whilst the sun starts to rise from behind the glass windows overlooking the DJ booth that is entertaining the crowd. 2018 will see UK crew SolidGrooves return to this infamous space every Sunday throughout the summer of 2018.
Those that have experienced a SolidGrooves Ibiza party will surely remember the International headliners, carefully selected residents, raw beats with groovy basslines and one of the most up for it crowds on the island. From the first to the last beat, the dance floor is a thriving mass of bodies, filled with energy and adding their own whoops and cheers to the sound track. All this means it's no wonder that after two much talked about seasons, SolidGrooves make a welcome return to Vista Club each and every Sunday from June 10th right through to September.
2018 will be the third season of SolidGrooves in Ibiza, and in that time the party has truly made an indelible mark. Serious bookings, an underground atmosphere and focus on the music rather than VIP high life has made it a firm favourite with proper music lovers who like to get busy on the dance floor to the freshest sounds.
Since last summer, SolidGrooves—which has now been raising the bar for six years—has been selling out shows across the UK and will continue that success in Ibiza with their famous Sunday night slot. This season you can expect more big hitting names and key brand collaborations that will bring plenty of world class talents to the Vista Club. It's a space with a meaty sound system, huge windows with views over the island and a mid-sized feel that means each party is intimate and personal.
A huge opening party on June 10th will kick things off and then each week until September SolidGrooves will be the only place to be in Ibiza for proper house lovers.
https://www.facebook.com/solidgroover
https://www.facebook.com/solidgroovesrecords/