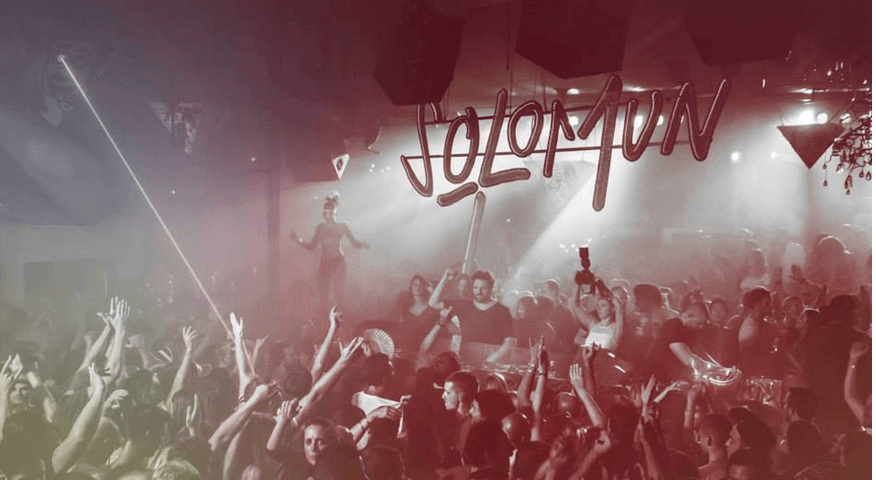 Solomun's Big Summer – Festival & Club Dates Announced
After completing a busy European Tour Diynamic boss Solomun is heading into a busy summer once again as one of house and techno's most skilled and elegant DJs.
Of course, chief amongst his commitments is the Solomun + 1 residency at Pacha, which will see him play every single weekly party all summer long. Joining him will be guests like Dixon, Pete Tong, DJ Koze, Miss Kittin, Heidi and many more. So too will his label host their own regular parties in Ibiza under the Diynamic Outdoor banner at Cova Santa, a new and previously little known space that has a real nice organic vibe and returns somewhat to the original roots of the Ibiza dream, so there is no excuse not to catch the headline star somewhere this summer.
On top of all this, the big man will also play Croatia's Hideout Festival late in June, and July will see him headline Freelive in Spain, Greenfields in Germany and play at Diynamic Showcases in Manchester and at 10 Days Off in Ghent, amongst other gigs, whilst August will find him in Spain, France, Turkey, Lovelands Festival in Amsterdam, Switzerland and Germany once again, as well as keeping up his Ibiza appearances at Pacha and Cova Santa.
In terms of music, though his recent single Samson is still a big hit, so too is Solomun about to unleash a new remix of Lana Del Ray's "West Coast" which is set to be massive, and also getting a proper release on July 7th is 'Friends', a track he has been playing for a while and one that people have been asking after at every single gig.
'Friends' is out now on beatport – http://www.beatport.com/track/friends-original-mix/5600270
Full Gig list below
13.07.2014 Pacha, Ibiza (Spain)
18.07.2014 Ten Days Off Festival, Vooruit, Gent (Belgium)
19.07.2014 Arenele Romane, Bucharest (Romania)
20.07.2014 Pacha, Ibiza (Spain)
20.07.2014 Greenfields, Munich-Riem (Germany)
22.07.2014 Cova Santa, Ibiza (Spain)
25.07.2014 Boneca, Bloomsbury Ballroom, London (England)
26.07.2014 Albert Hall, Manchester (England)
27.07.2014 Pacha, Ibiza (Spain)
01.08.2014 Ojhu Club, Vejar Costa (Spain)
02.08.2014 KER, Barcelona (Spain)
03.08.2014 Diynamic Open Air, Rummelsburg, Berlin (Germany)
05.08.2014 Cova Santa, Ibiza (Spain)
08.08.2014 SonneMondSterne, Saalburg-Ebersdorf (Germany)
09.08.2014 Loveland Festival,, Amsterdam (Netherlands)
19.08.2014 Cova Santa, Ibiza (Spain)
24.08.2014 Pacha, Ibiza (Spain)
26.08.2014 Cova Santa, Ibiza (Spain)
31.08.2014 Pacha, Ibiza (Spain)
05.09.2014 Not available
06.09.2014 Not available
09.09.2014 Cova Santa, Ibiza (Spain)
12.09.2014 Nordstern, Basel (Switzerland)
13.09.2014 Rondel, Bern (Switzerland)