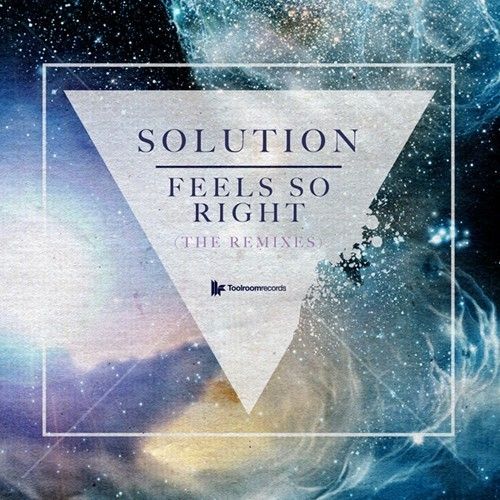 Solution – Feels So Right (Remixes)
A timeless classic that has been sampled, referenced and aspired to since its inception, Toolroom Records now presents a fresh new remix package of Solution's unforgettable 'Feels So Right' from some of today's most exciting producers, Friend Within, Lars Vegas, Joe T. Vannelli and WhiteNoize.
One of New York's finest and most prolific DJs, Victor Simonelli was one of the early pioneers of the unique NYC underground dance music movement that is now religiously followed by the clubbing faithful the world over. Having already been involved in many high profile projects, it was his release of 'Feel So Right', under the guise of Solution, that cemented Simonelli's status among the house elite.
UK man of the moment, Friend Within, delivers a fresh, deep & rolling update of the original, already receiving strong support with its first airing from Annie Mac (BBC Radio 1) and Shadow Child (Rinse FM); a sure fire underground hit if ever there was one.
With a strong reputation for solid house grooves, Dutchman Lars Vegas digs out the old school synths to deliver an energetic and cleverly pitched take on 'Feels So Right'; this mix is infectious and will be heavily playlisted across many genres of DJ.
Next up, renowned Italian producer and DJ, Joe T. Vannelli's 'Diva' Remix takes no prisoners; it's a heavy, techy, peak time onslaught taking the original to totally new and diverse territory.
Following a string of successful remixes and releases, America's finest disco house duo WhiteNoize deliver an up to date take on 'Feels So Right'. Keeping the soul and ethos of the original, their remix is a tribute to their style, keeping it accessible to all.
A stunning set of remixes to compliment a true house classic.
www.facebook.com/toolroomrecords
www.toolroomrecords.com
www.youtube.com/toolroomrecords
http://s.beatport.com/ToolroomRecords