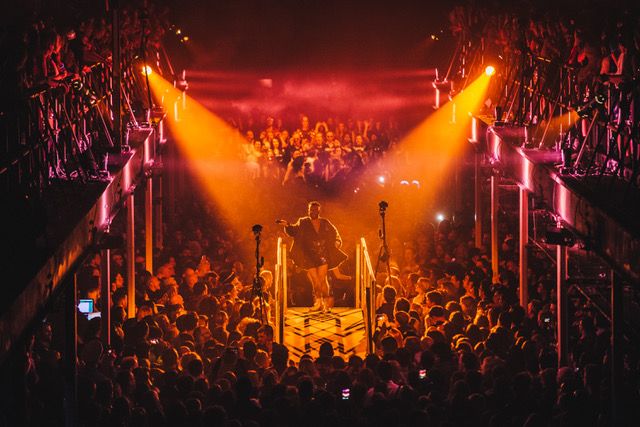 Some Voices Choir to Bring 80s Extravaganza to Printworks London on May 18th
Agenda-setting London club Printworks are to host a very special and unique show from the dazzling Some Voices contemporary choir on May 18th.
It will be a fantastically fun 80s classics choir party in the Press Halls running from 7pm until 1am, and is the first event of the choir's residency at the venue.
The Some Voices choir is diverse, extravagant and eclectic and encourages you to immerse yourself in the sounds of the 80s. Taking you back to a time when pop ruled the world, the huge 150 person choir sing the biggest hits of this iconic decade, with both choir and audience adorned in fabulous costumes. To mark the occasion, Printworks' new live venue will be bursting with special production, fair ground rides and plenty more, all on top of the venue's trademark light and laser show, making this a real visual and audio spectacular.
Arrive in dress reminiscent of the 80s, leave your preconceptions at the door, sing along to your heart's content and dance the night away with the very special guest DJs who will be announced soon.
The first instalment of this three-part trilogy is marked as 'Collection No.1: '81-'88 – Everybody Wants To Rule The World', and is set to be one of London's most unique, exciting and nostalgic nights out at London's best new venue.