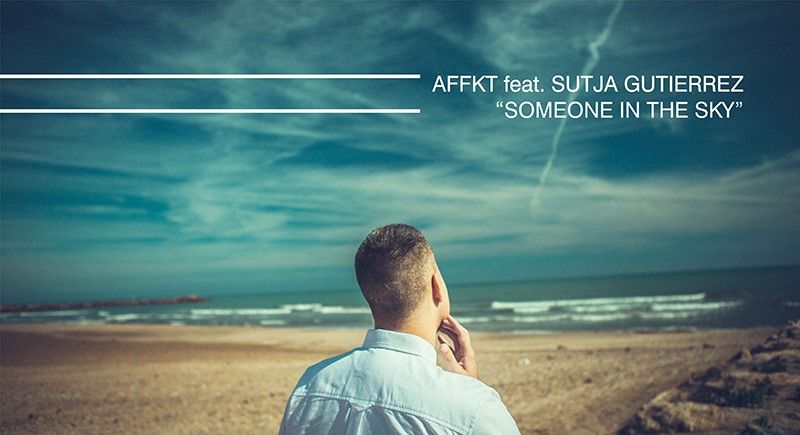 AFFKT feat. Sutja Gutierrez - Someone in the Sky
AFFKT's 'palette of colours' keeps increasing at the same time than the Valencia-based artist shows us the path to follow on his forthcoming LP set to be released in 2016. 'The Show' featuring Sutja Gutierrez's vocals was a great first step to start warning on this ambitious new project; it is time to taste the second advance track: 'Someone in the Sky'.
For the occasion Marc Martinez Nadal aka AFFKT remains confident on Sutja's voice and stubbornly continues to dilute the boundaries between touching electro-pop, dynamic synth-lines and techno-house music.