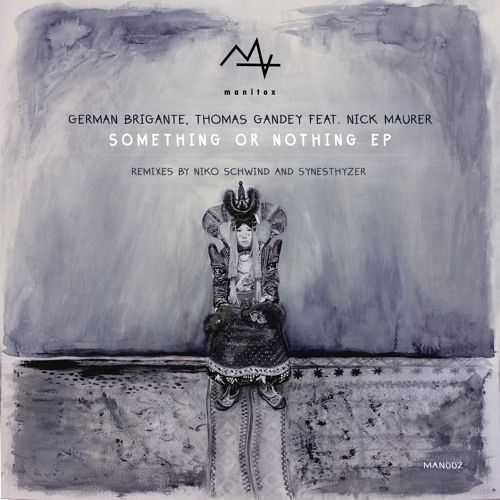 German Brigante & Thomas Gandey - Something or Nothing EP
German Brigante and Thomas Gandey are towering figures in the world of electronic music. Now they team up once more for a fresh new single that also comes with remixes from Niko Schwind and Synesthyzer, while German Brigante goes it alone for his own version.
Something or Nothing is the track title and it features Nick Mauer on vocals. It's a low slung and slow burning house cut with filtered vocals and somber chords. The percussion is sharp and the mood is downbeat and reflective. The rugged bassline picks things up but overall it remains resolutely slow motion and seductive in shadowy ways. The Niko Schwind remix reworks it into something much more techno focussed. Molten melodies rain down the face of the track and its an edgy and urgent affair with a corrugated bassline. The second remix is from Synesthyzer and is totally different, with swaying drums and poised synth motifs making for an airy but dynamic house groove. Last of all a Dub Mix from Brigante is all teeth gritted and synthetic, with nice claps and gurgling bass getting you moving.
Buy Link – https://www.beatport.com/release/something-or-nothing-ep/2120397